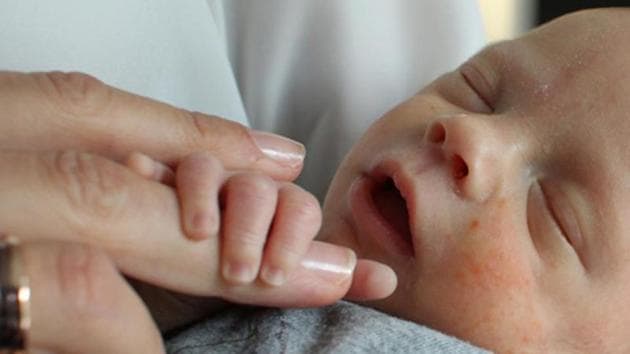 After India's first womb transplant, 21 women register for surgery at Pune hosp
After conducting India's first uterus transplant, the Pune hospital flooded with requests but ethical and legal concerns remain.
UPDATED ON MAY 29, 2017 09:06 AM IST
A day after a Pune hospital successfully carried out India's first womb transplant surgery on Thursday and another on Friday, 21 women have already registered for the procedure. More have approached the hospital authorities willing to get a womb transplant, claimed sources.
The surgery, however, faced some ethical and legal problems. Experts said that since the procedure is extremely risky, doctors could offer women more viable options such as surrogacy or adoption.
Dr Shailesh Puntambekar, medical director of Pune's Galaxy Care Laparoscopy Institute (GCLI), said, "I cannot tell women what option to choose or what is right. When patients come to me for a transplant, my duty is to offer them the best medical treatment so that they can bear children," he said.
On legal issues involving motherhood, Puntambekar said, "The transplant offers the recipient legal and biological right as a mother, as the ovary being used in the treatment is of the recipient."
Puntambekar along with 11 other doctors successfully conducted the country's first womb transplant at GCLI on Thursday. The doctors retrieved the womb from the donor and transplanted it to her 21-year-old daughter who did not have a uterus.
On Friday, the team carried out yet another womb transplant by fitting Baroda based woman's uterus into her 26-year-old daughter. Puntambekar said 21 women have already registered for the procedure. The doctor said that while it took them nine hours to complete the first surgery, they carried out the second in seven hours. All the patients are stable, he added. "We decided to conduct the first three womb transplants free," said Puntambekar.
Women who receive wombs through this surgery will be able to conceive using in-vitro fertilisation (IVF) and bear children. For this, both donors and recipients have to undergo screenings after which the uterus is retrieved and transplanted into the recipient. The entire process is completed in three surgeries, Dr Puntambekar said.
The hospital decided to go ahead with the first transplant only after Maharashtra directorate of health services granted it a five-year license after inspecting its facilities in April. The authorities received the final approval from the district level committee at Sassoon Hospital on Wednesday and carried out the first procedure on Thursday.
Close