AIADMK tussle may throw up new Tamil Nadu guv Banwarilal Purohit's first big test
Updated on Oct 01, 2017 08:33 AM IST
Experts say Purohit will likely give the BJP and the RSS an advantage as it tries to expand in the southern state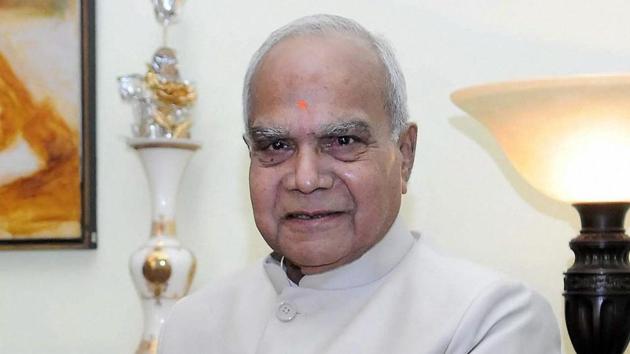 Banwarilal Purohit will likely have the most eventful beginning amongst the five new governors announced by the Union government on Saturday as he takes charge of Tamil Nadu, where a bruising power struggle within the ruling AIADMK has upset calculations in the assembly.
A breakaway faction threatens to dethrone chief minister E Palanisami. The matter is currently in court where a decision could give Purohit his first major task: calling a floor test while all parties keep a close watch on his every move.
Experts say that Purohit's presence in the Raj Bhavan is likely to help the Bharatiya Janata Party. "What they did in Assam is known to everyone," said professor Ramu Manivannan of Madras University.
Political commentator and columnist Gnyani Shankaran concurred with his view and said: "now they will do full time manipulating... The governor will be, ultimately, loyal to the centre and the BJP will definitely make use of him."
Purohit is a veteran politician from Nagpur, the headquarters of the Rashtriya Swayamsevak Sangh. He has represented the Congress twice and the BJP once.
The post of Tamil Nadu governor freed last year when K Rosaiah retired. The governor of Maharashtra, C Vidyasagar Rao, was given the additional gubernatorial responsibilities of Tamil Nadu, a role that often saw him rushing to Chennai as political developments unfolded in the state.
At least, Tamil Nadu governor house will save a lot on flight bills, said Manivannan.
The principal opposition party, DMK, welcomed Purohit's appointment and said that he hoped the new governor will be fair to all.
"The first litmus test faced by the governor and his political fairness will be how he judges the situation arising out of the 'withdrawal of faith in CM' by 18 MLAs that clearly brought the government into a minority, DMK president Stalin said in a statement.
But Stalin's colleagues hinted at a suspicion that the hidden hand of the RSS could influence Purohit.
"As long as Modi is there, governors behave as politicians and we cannot expect any deviation from that," said TKS Elangovan, DMK MP, without naming Purohit.
BJP state unit chief Tamilisai Soundarrajan was confident that the opposition will be proven wrong and governor Purohit will function in a positive manner.
Purohit is a leader from Vidharbha in Maharashtra and a three-time MP from Nagpur. He is also the managing editor of English daily Hitavada, founded in 1911 by Gopal Krishna Gokhle.