Another lynching in Jharkhand: Rape, murder accused beaten to death in Dumka
Mithun Hansda allegedly raped and killed a seven-year-old girl two days ago.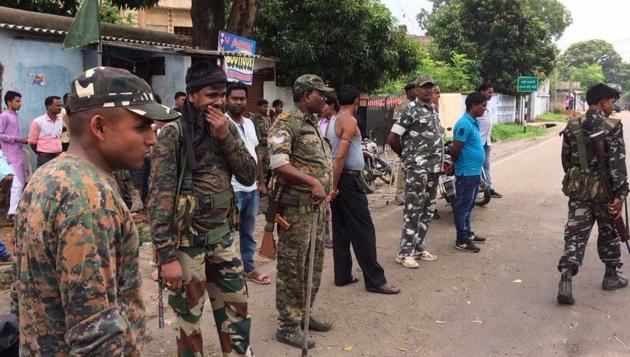 Updated on Jun 30, 2017 07:08 PM IST
Barely a few hours after a frenzied mob had lynched alleged beef trader Asgar Ali near Bazartand area in Ramgarh district on Thursday, an angry mob in Dumka's Jalve village mercilessly thrashed to death an alleged rape and murder accused identified as Mithun Hansda, 25.
This is the third incident of mob violence in Jharkhand in the last one week.
Two days ago Hansda had allegedly raped and killed a seven-year-old girl before dumping her body near a river.
Suspecting his involvement based on information provided by villagers, the panchayat committee on Wednesday summoned him to a public hearing and asked him to reveal the whereabouts of the missing girl. Hansda told the committee that he had seen the girl near the river on Tuesday but denied having harmed her in any way.
On Thursday morning, the panchayat committee asked a group of villagers to launch a search operation for the missing child. This group then stumbled upon the girl's body near the river bank.
Soon the villagers concluded that Hansda had raped and killed her. In a fit of rage, they tied him to a tree and beat him to death. By the time the police arrived, Hansda had breathed his last. They took the two bodies in their custody and sent them for postmortem. "The postmortem would establish whether the minor girl was raped," said a police officer who did not want to be quoted.
Dumka police superintendent Mayur Patel gave a different reason for the lynching. He said both the minor girl and the rape accused had come to attend the wedding of a relative at Jalve village. "A seven-year-old minor girl from the family went missing all of a sudden on the wedding day. A day later her body was found. Someone in the crowd of relatives accused Hansda of raping and killing the minor child. Few men in the house, who were high on alcohol, brutally thrashed Hansda after tying his hands and feet."
He declined the role of any panchayat committee behind the lynching. "We are searching for the accused who are at large," Patel said.
In Deoghar on Friday, chief minister Raghubar Das condemned the incident and directed the authorities to take stringent actions against the accused.
Close Story