'Will accept court's ruling', says ex-Army man declared 'foreigner' in Assam
While Mohammad Sanaullah is expected to reunite with his wife, son and two daughters later on Saturday evening, the cloud hanging over his nationality has not lifted yet.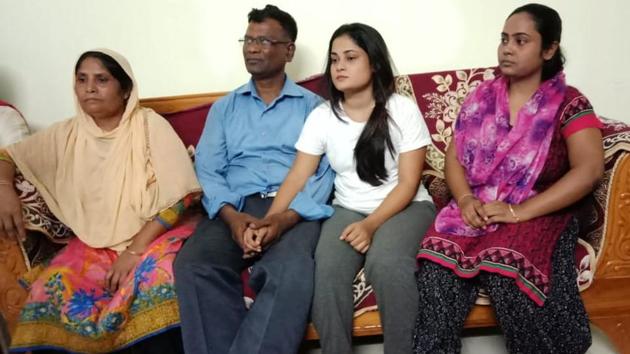 Updated on Jun 08, 2019 09:51 PM IST
A retired Army veteran, who was declared a foreigner, walked out of a detention camp in Assam on Saturday—a day after the Gauhati high court granted him interim bail.
Mohammad Sanaullah, who had served the Indian Army for 30 years before retiring in 2017 as a 'Subedar', was declared a non-citizen by a foreigners' tribunal on May 23 and sent to detention camp six days later.
On Friday, acting on a petition filed by his family, a division bench of Gauhati HC granted interim bail to the 52-year-old subject to certain conditions.
The veteran was released on Saturday after furnishing a bail bond of ₹20,000 and two local sureties. "I am very thankful to the honourable high court. I have full faith in the judicial system and will accept whatever (final) judgement the court gives in my case," Sanaullah told HT after returning to his home in Satgaon locality here .
While the court had ordered his release on interim bail, hearings on the request to quash the foreigners' tribunal order, that pronounced him a non-citizen, will continue.
Close Story