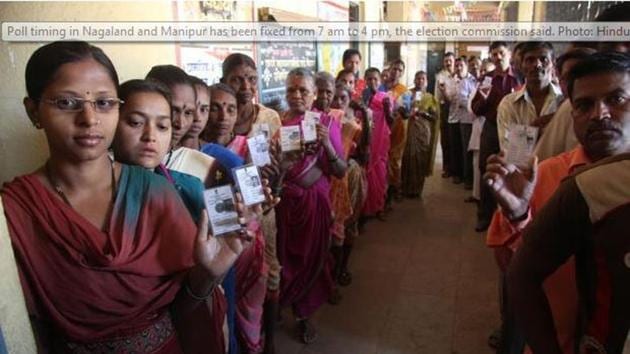 Asset growth of MLAs shows politics is a profitable profession in Northeast
Reports released by the Association for Democratic Reforms (ADR), shows that assets of MLAs who won in the last two assembly elections have grown exponentially.
UPDATED ON FEB 26, 2018 12:40 PM IST
In 2009, when Karya Bagang contested and won on a Trinamool Congress ticket from the Chayangtajo seat in Arunachal Pradesh, her declared assets were just Rs 4 lakh.
By the time she entered the electoral fray on a Congress ticket in 2014, she had become richer by Rs 14.5 crores. Bagang won the seat uncontested and switched sides later to the ruling Bharatiya Janata Party.
Bagang is not alone. Another MLA from the state — Gojen Gadi from Basar — saw his assets increase from Rs 19 crores in 2009 to Rs 89 crores five years later. Gadi, who was with Congress earlier, is now a BJP legislator.
Reports released by the Association for Democratic Reforms (ADR), a Delhi-based organisation, show such increase in assets of elected legislators is not confined to the northeast.
"This is a general trend across India. Significantly, assets of MLAs who belong to parties in power grow more exponentially than those in opposition," said major general (retired) Anil Verma, head of ADR.
Average assets of each of the 43 MLAs in Arunachal Pradesh, who won in 2004 and re-contested in 2009, increased from Rs 1.1 crore to Rs 2.4 crore — a jump of 240%.
Five years later in 2014, the figure had increased to Rs 6.54 crore.
Arunachal Pradesh, which has 60 assembly seats, goes to polls next year.
In neighbouring Assam, where the BJP came to power in 2016, the trend is similar. Average assets of the 99 candidates, who won in 2011 and sought re-election five years later, increased from Rs 1.33 crore to Rs 2.58 crore in five years — a jump of 93%.
The story is similar in Manipur, where the saffron party came to power in 2017. The average assets of 54 legislators, who won in 2012 and contested again in 2017, grew from Rs 95.95 lakh to Rs 1.58 crore.
Mizoram, where a Congress government is in power, goes to poll later this year. Here, average assets of 36 MLAs, elected in 2008 and who sought re-election in 2013, grew by 217% — from Rs 82.81 lakhs to Rs 2.62 crore.
"Substantial increase in assets of MLAs in northeastern states, which are not resource rich, could be attributed to ill-gotten wealth," said Pradip Phanjoubam, editor of Imphal Free Press, an English daily from Manipur.
He also pointed out that since scheduled tribes (STs) in most parts of north-east and in hills areas of Assam are exempted from paying income tax, candidates from the region could have given exact details of their assets. The same might not be true for other parts of the country.
Elections are underway in three states of the region. Polling took place in Tripura on February 17, while Meghalaya and Nagaland will go to polls on February 27. Counting of votes will take place on March 3.
Between 2008 and 2013, average assets of the 50 MLAs in Nagaland, who sought re-election five years later, increased by nearly Rs 1 crore.
According to ADR's latest report on Nagaland, 114 crorepati candidates are in fray this time. There are total 196 candidates — ADR had analysed affidavits of 193 of them — their average asset is Rs 3.76 crore.
The richest candidate in fray is JD(U) candidate from Sanis, Ramongo Lotha, with assets worth Rs 38.92 crore.
Average assets of 47 MLAs from Meghalaya who won in 2008 and sought re-election in 2013 grew from Rs 1.12 crore to Rs 3.93 crore — a jump of 250% in five years.
Details of affidavits submitted by candidates in Meghalaya for this month's assembly polls reveal that out of the 370 candidates in fray, 152 (41%) are crorepatis.
The average asset of candidates contesting Meghalaya in 2018 is Rs 3.54 crore. Ngaitlang Dhar, the National People's Party candidate from Umroi is the richest of them with assets worth Rs 290 crores.
The only aberration to this trend is seen in CPM-ruled Tripura. The average assets of 54 MLAs who won in 2013 and are seeking re-election in 2018 increased by just 47% — from Rs 54.80 lakhs to Rs 80.42 lakhs.
Close