Ayodhya parties file affidavits for moulding of relief
The Muslim parties, on the last day of hearing, have clearly told the apex court that they seek the restoration of the Babri Masjid as it was before its demolition.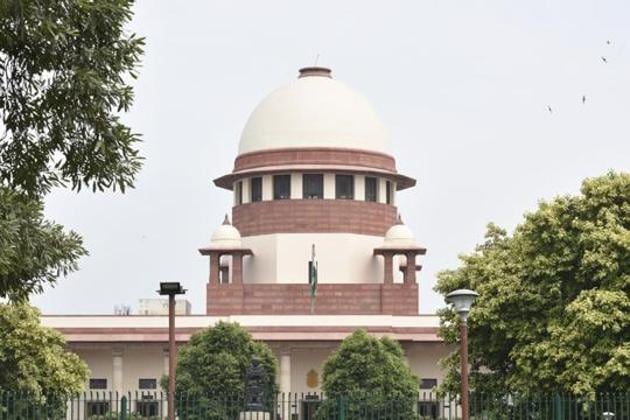 Updated on Oct 20, 2019 12:43 AM IST
New Delhi |
HT Correspondent
Lawyers representing Ram Lalla Virajman, the deity, on Saturday filed an affidavit in the Supreme Court saying that the 2.77-acre disputed site at Ayodhya must be handed over to them and the claims of the Muslim side and the Nirmohi Akhara be dismissed.
Filing an affidavit to mould the final relief sought from the court, Ram Lalla Virajman reiterated its claim at Ayodhya saying, "The small area which is the subject matter of the suit is one integral unit and indivisible. The convenience of worshippers and devotees necessitates the entire disputed area to offer worship at Ram Janam Sthan and the acquired area. Moreover, no situation should be created to give rise to a perennial law and order problem."
In 2010, the Allahabad high court while deciding the Ram Janmabhoomi-Babri Masjid land dispute case had trifurcated the 2.77 acres of disputed land in Ayodhya among the Sunni Waqf Board, Ram Lalla Virajman and Nirmohi Akhara.
The affidavit also asks the court to dismiss the claim of the Muslim side, arguing that "having built a structure over the sacred and revered Ram Janamsthan and claiming it was vacant land, having questioned the very existence of Structure (a temple) beneath the disputed structure and having being proved to be erroneous on all such submissions, the Muslim parties are not entitled to any relief".
Ram Lalla Virajam also asserted that " Ayodhya is a sacred place.It is the faith of the Hindus that such scared places themselves have divine and spiritual significance and even in the absence of a temple or an idol, its is a place of religious worship".
On October 16, the five-judge Supreme Court bench while reserving its verdict in the case, had allowed the Hindu and Muslim parties to file affidavits, in case they wanted to mould the reliefs they were seeking from the court.
The Akhil Bharat Hindu Mahasabha through its advocate Vishnu Jain filed its affidavit saying that as the court has been called on to decide an issue concerning history and fact for which no direct evidence has been given by either side, the court can adopt a new method to decide the case.
The Mahasabha in its affidavit also says that the court in its judgment must clearly spell out as to who will administer the property and who will raise construction on the site.
The Muslim parties, barring the Sunni Waqf Board, also filed their affidavits, but did so in sealed envelopes.
Close Story