Bureaucrats to pay
₹

1,000 monthly for using official car in Haryana

Updated on Oct 04, 2018 12:01 PM IST
Bureaucrats and the ministers earlier used to pay ₹400 per month. However, the ministers are exempted from the hike.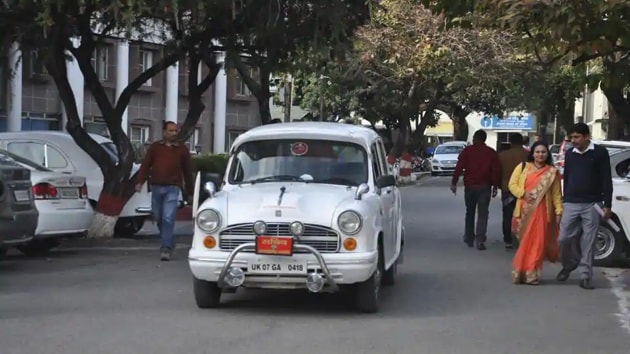 The Haryana government on Wednesday tweaked the guidelines about use of government vehicles and decided that the bureaucrats will have to pay ₹1,000 per month for using the attached official vehicle between residence and office and for non-official journeys up to 1,000 km every month.
However, according to the order that the office of the chief secretary has issued, the ministers have been exempted from this latest hike.
The administrative secretaries, managing directors of boards and corporations, heads of departments, principal secretary to chief minister and officer on special duty to chief minister having government vehicle attached with them will come under the purview of these guidelines about the use of government staff car.
As per the January 2015 guidelines, which the government on Wednesday amended, ministers and the bureaucrats used to pay ₹400 per month and 400 km was the total limit.
The Wednesday's changed guidelines are silent about the ministers even as in the January 2015 order it refers to the ministers also.
As per the order the hiked amount will be deducted from the salary of the officers at source unless the officer concerned submits in writing that he has not been provided with any such vehicle.
Personalise your news feed. Follow trending topics