Bengal Police arrest a suspected JMB militant, sixth in a month
Hindustan Times, Berhampore |
Sreyasi Pal
Feb 23, 2018 09:04 PM IST
A STF team arrested Nur Alam Momin for alleged links to the banned Jamaat-ul-Mujahideen. Momin's father claimed his innocence, saying he didn't believe he had carried out any anti-national activity.
The Special Task Force (STF) of the Kolkata police arrested another suspected militant, the sixth in a month, of the Bangladesh-based banned outfit Jamaat-ul-Mujahideen (JMB) early on Friday morning.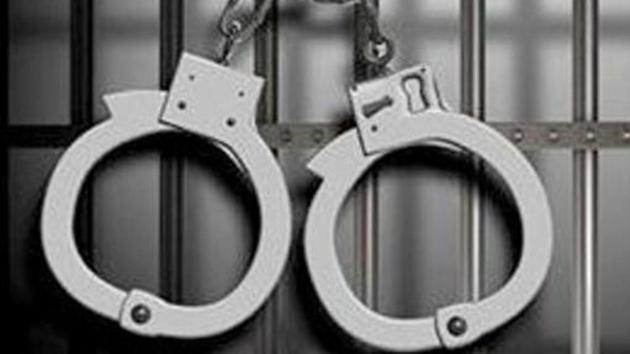 Police said Nur Alam Momin, 22, was arrested around 3:30 am following a raid at Kamatjolapara village in Shamsherganj, Murshidabad district.
The police had arrested five others earlier this month for their alleged links with the JMB. These include Paigambar Sheikh, Jamirul Sheikh, Azhar Hossain, Shish Mohammad and Kalu Sheikh. Police claimed that two of them, Azhar Hossain and Shish Mohammad, were involved in planting improvised explosive devices (IEDs) during the visit of Tibetan spiritual leader Dalai Lama to Bodh Gaya in Bihar.
"Momin was taken away by Kolkata police's STF. We don't have any more information on him," said Amit Bhakat, officer-in-charge, Shamsherganj police station.
During questioning, the five arrested told police Momin used to help them spread JMB's ideology in Bengal.
"I have two sons. Elder son Nur used to sell religious books and other items in different villages. I don't believe he is associated with any anti-national activity. If police has any evidence against him, I will not try to shield my son," said Mansur Momin, the father of Nur Alam Momin.
Read | Bangladesh's most wanted terror duo launches Indian unit