Bangladesh's most wanted terror duo launches Indian unit
Feb 10, 2018 03:31 PM IST
In an interview to its media wing, Salahuddin Salehin claimed that work on Jamaat-ul-Mujahideen India has progressed to some extent.
Bangladesh's most-wanted terror duo, Salahuddin Salehin and Jahidul Islam alias Bomaru Mizan, who have rewards declared by both India and Bangladesh authorities for information on them, have founded an India chapter of Jamaat-ul-Mujahideen Bangladesh (JMB), an outfit banned by India's eastern neighbour.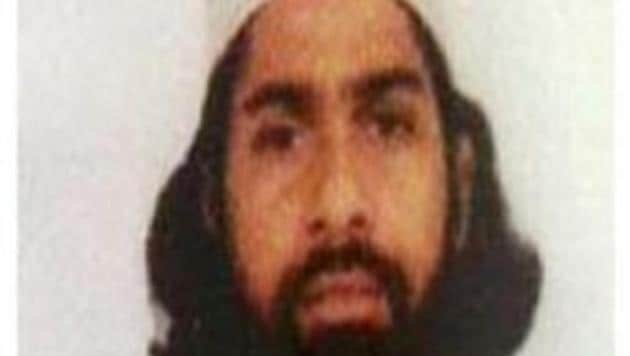 The new chapter is named Jamaat-ul-Mujahideen India (JMI).
Read: Another JMB suspect nabbed in Bengal, arms and explosives recovered
According to an interview that Salehin gave to its media wing Sahm Al Hind, he has been described as amir (chief) of JMB. Bomaru Mizan, known in India as Kausar, is his close associate.
"We are working to ensure that Hindustan, too, turns into a centre for Hijrat (migration for religious battle) and Jihad, so that we, as the people of India, can play a major role in the foundation of the next caliphate," Salehin said in the interview that is being circulated online.
"The reason I am giving this interview is that we have been able to manage to build the organisation afresh to a certain extent," he added.
Read: Bangladesh's terror elements cross over to Bengal for safety
Muralidhar Sharma, deputy commissioner of police heading the Special Task Force of Kolkata Police - which recently nabbed six alleged JMB operatives - said that he was unaware of Salehin's interview.
"We started from Bangladesh but have now spread. Jamaat-ul-Mujahideen India is an example. Work is progressing elsewhere as well," Salehin added.
Officers of Kolkata Police STF, who arrested five JMB elements for alleged connection with the January 19 Bodh Gaya blast, is quizzing them to obtain information about Salehin and Mizan.
Read: Bangladesh terrorist came to Bengal in 2005 to set up JMB network
A senior leader of JMB right since its foundation in 2001, Salehin criticised the Syria-based Islamic State (IS), making it clear that he follows Al Qaeda, JMB's original 'role model'.
In the interview he also spoke of Ghzwat ul Hind, which means the conquest of India.
In February 2014, Salehin, 41, and Mizan, 38, were 'freed' during an ambush on a prison van carrying them at Trishal in Mymensingh district of Bangladesh. They await death sentence in Bangladesh and are believed to be hiding in India since their escape, according to an officer working with a central intelligence agency who did not wish to be identified.
Read: Bengal jails tighten security around Jamaat-ul-Mujahideen cadres after Bhopal jail break
Both Salehinn and Mizan are also named in Khagragarh blast in Burdwan district of West Bengal that exposed a flourishing JMB network in India according to investigation by India's National Investigation Agency (NIA).
NIA declared rewards of Rs 5 lakh for credible information leading to each. Bangladesh's Counter Terrorism and Transnational Crime Unit (CCTU) of Dhaka Metropolitan Police also announced rewards of 5 lakh Bangladeshi Taka on both.
Salehin is also known by the aliases of Sunny, Hafizur Rehman Sheikh and Mahin. He hails from Narayanganj district of Bangladesh.
Read: Bangladesh kills 11 Jamaat-ul-Mujahideen members in 3 separate raids
In India, his address till the Khagragarh blast was Nimra village, Kirnahar, Birbhum district of West Bengal.
Mizan hails from Jamalpur district's Khalifapara, the native village of JMB's founder chief Sheikh Abdur Rehman. A first-batch operative, he headed JMB's explosive wing from 2006 till his arrest in 2009.
After crossing over to India, the duo teamed up with other JMB associates hiding in West Bengal, and started building up a base in Bengal, Assam and Jharkhand.
In the interview Sulehin also criticised a section of JMB operatives in Bangladesh – often referred to as 'Nobyo JMB' or neo JMB – that owed allegiance to IS and took part in operations such as the attack at Holey Artisan bakery in Dhaka on July 1, 2016.
Twenty persons, including foreigners, were killed before the police could eliminate five terrorists.
"Exciting news! Hindustan Times is now on WhatsApp Channels
Subscribe today by clicking the link and stay updated with the latest news!"
Click here!