RSS worker, pregnant wife, 6-yr-old son killed in Bengal's Murshidabad
Updated on Jul 09, 2020 02:49 AM IST
The Bengal police are still hunting for clues on Wednesday, a day after the ghastly triple murder of the RSS worker.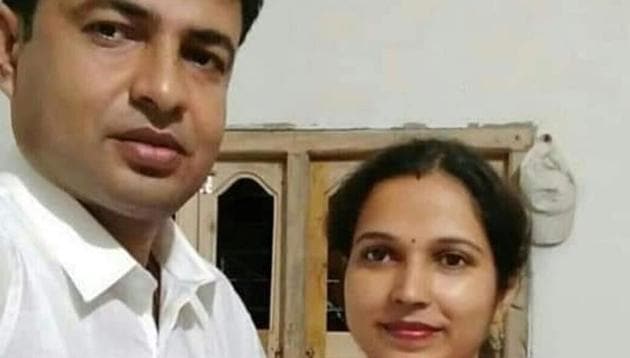 A Rashtriya Swayamsevak Sangh (RSS) worker, his eight months pregnant wife and six-year-old son were killed in Bengal's Murshidabad district.
The bodies of Prakash Pal (35), Beauty Pal (28) and their son Angan Pal (6) were found on Tuesday afternoon. Stab wounds were found on all the three bodies but the child was also strangulated with a towel, said a police officer.
"Locals told us that Prakash Pal was last seen at 11 am on Tuesday, when he was returning from the local market. Within an hour, the three of the family were found dead," said an officer of Jiaganj municipality involved in the investigation.
Also Watch | Incidents of violence termed lynching to defame us: RSS Chief Mohan Bhagwat
Murshidabad (South) BJP vice president Humayun Kabir said Pal was an RSS member but his political identity has no connection with the murder.
The bodies of the man and his son were found inside a room at their residence at Kanaiganj-Lebutala, while that of the woman was found in a pool of blood in another room of the single-storied house, which Pal, who was a teacher at a primary school had constructed about two years ago.
"One of our family members talked with Prakash and his son over the phone for the last time at around 11:15 am. After speaking for a few seconds, he disconnected. We think the killers were present inside the room when Prakash was talking on the phone," said Rajesh Ghosh, an uncle of the deceased.
An organization of teachers has threatened to launch an agitation if the police failed to nab the culprits.
"We have started a murder case but are yet to get a clue about the motive of the murder. We are talking with the family members of the deceased and some other persons to extract details that could provide us with some clues," said Barun Baidya, sub-divisional police officer, Lalbagh.
The police said that some household articles were found in a state of disarray inside the house, indicating a possible scuffle between the victims and the killers.
Topics
Personalise your news feed. Follow trending topics