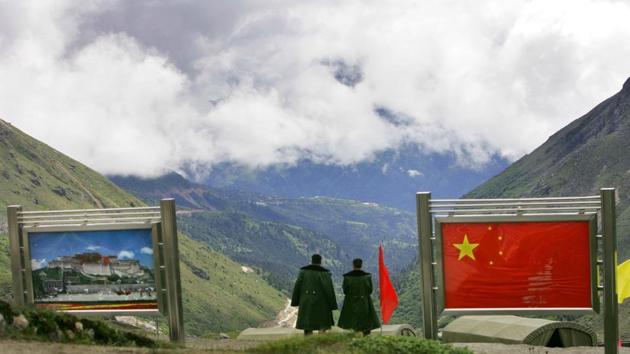 Bhutan issues demarche to Beijing, protests over India-China border row
UPDATED ON JUL 05, 2017 11:33 AM IST
Bhutan issued a demarche to the Chinese envoy, asking Beijing to restore status quo in the Doklam area where a section of Chinese soldiers tried to unilaterally build a road towards its Army camp in Zomplri area, the Bhutanese ambassador to India said on Wednesday.
The Chinese soldiers' action led to a face-off with Indian soldiers, and escalated when Beijing halted the Kailash Mansoravar pilgrimage.
The demarche, a formal statement, was served through the Chinese embassy in Delhi on June 20 since Bhutan and China do not have diplomatic relations. The two countries have a long-standing border dispute.
Talking to Hindustan Times, Major General (Retd) Vetsop Namgyel, ambassador of Bhutan to India, said: "The PLA (Peoples Liberation Army) started motorable road construction in the Doklam area towards Bhutanese Army camp at Zomphlri. We are in boundary resolution talks with China and have written agreements that pending final boundary settlement, peace and tranquillity be maintained along the boundary and both sides refrain from unilaterally altering the status on ground. Bhutan has conveyed to China that road construction is not keeping with the agreements between two countries. We have asked China to stop road constructions and refrain from changing the status quo. Doklam area is near the tri-junction is part of the boundary talks between Bhutan and China."
Diplomatic sources told Hindustan Times that the PLA activity had increased in the tri-junction area near the Chumbi Valley area, which is also at the core of Indian defence interests. On June 8, the PLA dismantled Indian temporary outposts in the Doka La area.
Later on June 16, the Royal Bhutanese Army patrol engaged a section of PLA personnel and civil construction works who were trying to build a road in the Doklam area.
China has territorial claims on that area with the matter still not resolved despite 24 rounds of boundary-dispute negotiations. Given the proximity of Chumbi Valley, the Indian Army coordinated with Bhutanese Army against the PLA road-construction activity as it was deemed as unilaterally altering the status quo on ground.
The face-off between the India Army in support of Bhutan Army and PLA continues.
The Chumbi Valley area is of military significance to India as Yatong area in Tibetan Autonomous Region is dagger shaped aimed at the Indian chicken-neck area of Siliguri with a thin strip of land separating India and Bangladesh.
Close