Bismillah Khan's stolen shehnais recovered; grandson, 2 others arrested
Jan 10, 2017 11:32 PM IST
The late musician's son Kazim Hussain had lodged the FIR against the missing shehnais with Chowk police station of Varanasi on December 5.
Late musician Ustad Bismillah Khan's grandson was arrested in Varanasi on Tuesday for stealing four shehnais that belonged to the maestro, a Bharat Ratna awardee.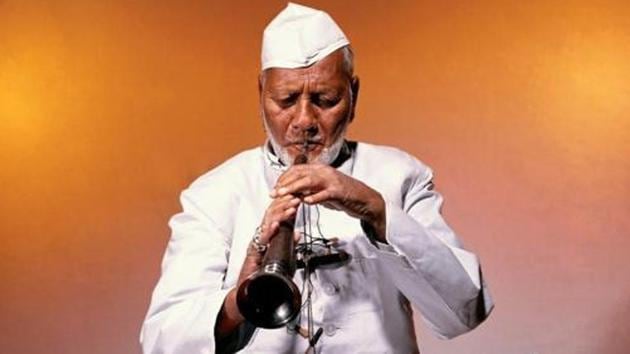 Unfortunately, Khan's prized musical instruments were recovered in a damaged condition as the silver parchments that adorn the wooden frame were cannibalised for melting.
Apart from the musician's grandson, who is in his 20s, two local jewellers were arrested in connection with the theft.
"The musician's grandson, Nazre Hasan alias Shadab, had sold three silver and one wooden shehnai with a silver base to jewellers Shankar Lal Seth and his son Sujit Seth for a mere Rs 17,000," said Amit Pathak, senior superintendent of police, Special Task Force(STF).
He said the jewellers had melted the silver adorning the shehnais.
"The melted silver weighing around 1kg and wooden frame of the Shehnai has been recovered from their possession," said the SSP. The silver Shehnais were gifted to Khan by former Prime Minister Narasimha Rao, Rashtriya Janata Dal chief and former chief minister of Bihar Lalu Prasad, and former Union minister Kapil Sibal.
The one with a wooden frame and silver base was the Ustad's personal instrument that he used during performances.
Police said the late musician's son Kazim Hussain had lodged an FIR with Chowk police station of Varanasi on December 5 about the theft.
Hussain had mentioned in the FIR that five shehnais and some other memorabilia of his father were stolen from his Dalmandi residence when the family was out of town between November 29 and December 4.
"The musician's grandson has confessed to stealing only four shehnais from the house and selling it to the jewellers," officer Pathak said.
The Ustad, a Shia Muslim, was not just the most renowned exponent of the shehnai, he was also seen as an ambassador of the Ganga-Jamuni sanskriti or Hindu-Muslim amity. His family has been demanding a museum to preserve his shehnais and other memorabilia since his death in 2006.