BJP asks Centre for AFSPA in Tripura, Left accuses it of stirring hostility
Updated on Jul 05, 2017 01:15 PM IST
BJP leader says CPI-M activists attacked its workers in some places in southern Tripura, killing one and injuring 50 others.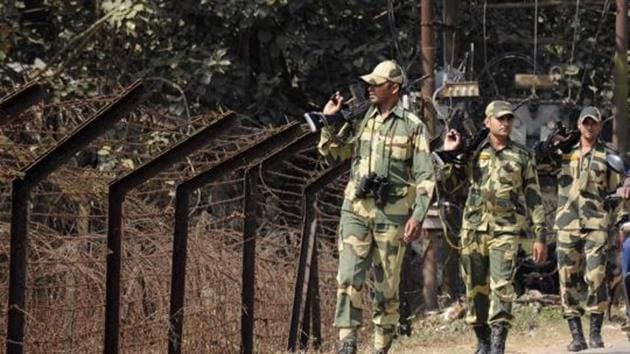 Citing last week's clashes with Communist Party of India-Marxist (CPI-M) workers, the Bharatiya Janata Party (BJP) on Monday demanded the imposition of Armed Forces (Special Powers) Act (AFSPA) in Tripura while the ruling Left accused it of unleashing hostility to discredit the government in view of next year's assembly polls.
"During the past few days, CPI-M activists attacked BJP workers in some places in southern Tripura, killing one and injuring 50 others. The CPI-M used the police against BJP workers in these incidents," BJP state vice-president Subal Bhowmik said.
He said his party had demanded that the Centre promulgate the disturbed areas act in Tripura to maintain peace. "Our state president Biplab Kumar Deb went to Delhi on Sunday to apprise the Union home minister about the state's situation and to reiterate the demand for imposition of disturbed areas act."
The AFSPA empowers the Indian Armed Forces to maintain law and order and to arrest anyone without prior notice.
The CPI-M has strongly criticised the BJP for raising the demand ahead of the assembly elections, due in February next year.
"The BJP workers on the pretext of a concocted issue are attacking CPI-M workers and damaging government property leading to deterioration of the law and order situation in some places," CPI-M state secretary Bijan Dhar said.
According to the Left leader, several CPI-M workers were injured in the BJP attack.
Dhar, also a CPI-M central committee member, said: "As the BJP thinks that they would not be able to defeat CPI-M in next year's assembly elections they have started various types of conspiracies against the Left Front government."
"The people of Tripura will not allow any kind of conspiracy against the present Left Front government," the CPI-M leader warned.
Personalise your news feed. Follow trending topics