BJP leader says equal number of Hindus and Muslims left out of NRC list
Published on Aug 05, 2018 12:36 PM IST
Former Union minister of state Kabindra Purkayastha said that claims that more Muslims or more Hindus have been left out of the NRC list is propaganda.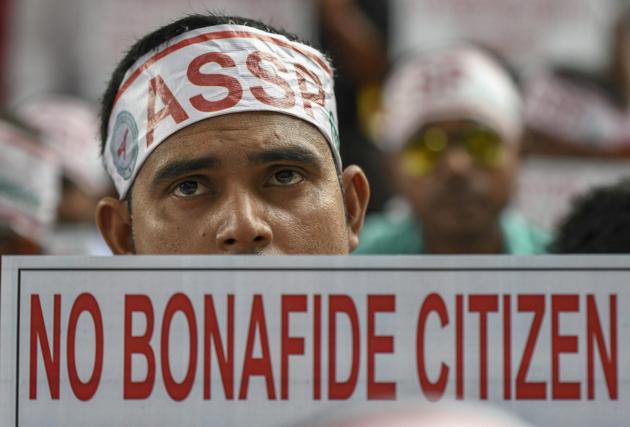 Hindustan Times, Silchar |
Sadiq Naqvi
A senior BJP leader in Assam has claimed that an equal number of Muslims and Hindus may have been left out of the draft of National Register of Citizens published on July 30. The draft excluded 40,07,707 people.
"It is my idea that an equal number of Hindus and Muslims have been left out," said Kabindra Purkayastha, the former Union minister of state said on Saturday. "It is propaganda that there are more Muslims or more Hindus."
Purkayastha gave no explanation for his 50-50 theory. There has been no official break up of religious affiliations of those left out of the NRC with Prateek Hajela, the state coordinator of NRC going on record to say that the secretariat does not have a religious data of applicants. "We did not ask for it," Hajela said.
Assam has 61.4 percent Hindus and 34.2 percent Muslims according to the 2011 census.
Purkayastha is confident that a majority of the 40 lakh people not named in the NRC will eventually make it to the list.
"Even in these 40 lakh, at least 25 lakh will get in during the claims and objections exercise," said the three-time former MP from Silchar who is credited with laying the foundations of the BJP in Assam.
He said there are clear directions from the BJP to its workers to ensure that all those people who have been left out of the draft are provided assistance.
Purkayastha said while several documents have been accepted by NRC officials in some places, they were ejected at others.
"Refugee certificates were accepted in some places while rejected in many," he said adding how further consideration is needed. Bengali-speaking Barak Valley in Assam has a sizeable population of Hindus, a section of which has been traditional supporters of the BJP even before the party found its feet in other parts of the state.
Asked if BJP president Amit Shah was right when he said all those who are not part of the draft are illegal immigrants, Purkayastha said, "It is a misunderstanding since Shah also said it is not a final list."