BJP legislator wants momos banned, says they cause life-threatening diseases
Jun 23, 2017 02:41 PM IST
BJP legislator Ramesh Arora has been campaigning for a ban against momos.
Everybody loves street momos, but not lawyer and BJP legislator Ramesh Arora of Jammu and Kashmir. He wants the dumplings dumped for good, saying they contain the carcinogenic monosodium glutamate or Ajinomoto.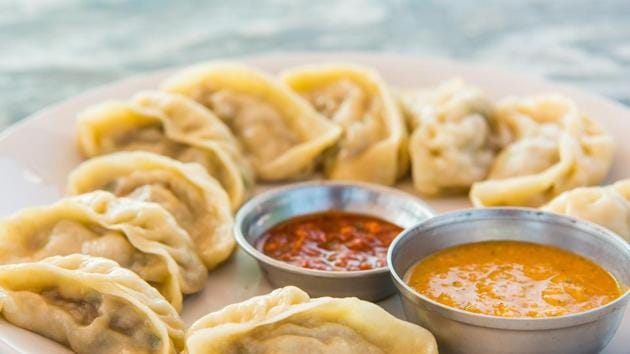 The member of the legislative council has been campaigning for a ban against the cheap street food, invented arguably in Nepal. The succulent savoury is so popular in India that junior minister in the prime minister's office, Jitendra Singh, was seen relishing momos at a recent function.
"Momos have been found to be the root cause of several life-threatening diseases, including cancer of the intestine," Arora said on Wednesday.
He has been speaking at public functions for the past five months, seeking a ban on the sale of momos at least in his state.
His food activism is not limited to the dumplings. The lawmaker is an avowed crusader against "cancer-causing" Chinese cuisine laced with monosodium glutamate, sold under the brand name Ajinomoto, a chemical flavour enhancer.
"Ajinomoto, a kind of salt, causes serious diseases, including cancer. It is responsible for converting a minor headache into migraine," he said.
He listed the ill-effects. The salt induces the pancreas to excrete extra drops of insulin, causing imbalance in the body, and prompts people to overeat as it triggers hunger.
"Besides memory loss, regular consumption for two to three years causes cancer of the stomach. They are found to be more harmful than alcohol and psychotropic drugs," he said.
He met health minister Bali Bhagat recently to persuade him to prohibit the sale of momos and Chinese street food.
Arora isn't against food prepared hygienically and without harmful ingredients.
His hostility is towards momos — steamed and fried — in slums across Jammu that are supplied to the region's 10 districts. He takes pleasure in the fact that his campaign has crimped momo sales in Jammu by 35%.
"Junk food has already taken a toll on our children. There is a need to awaken the people," he said.
The debate over monosodium glutamate's safety is long and chequered.
The Netaji Subhas Chandra Bose Cancer Research Institute concluded after a study in 2007 that Ajinomoto causes stomach cancer. The WHO declared it unsafe in 2004.
But only eight of the 26 countries that use the item extensively have banned it. The US Food and Drug Administration says monosodium glutamate is generally safe.