Bombay HC at Goa orders GHB to hand over land possession to bidders
Jan 31, 2023 08:12 PM IST
The court while giving its judgement said that all constitutional functionaries must function within constitutional limits and noted that the constitution envisages the "rule of law and not the rule of men
The Bombay high court at Goa set aside the decision of the Goa Housing Board (GHB) revoking letters of sale granted to a group of three successful bidders for three commercial plots, based on a 'decision taken by the government', and stated that the decision by the government amounted to improper interference with the functioning of statutory authorities. The bench further ordered the GHB to revive the sale letters and hand over physical possession of the three plots to the petitioners within two weeks.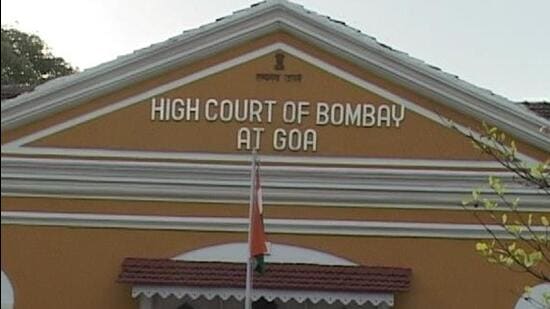 The court while giving its judgement said that all constitutional functionaries must function within constitutional limits and noted that the constitution envisages the "rule of law and not the rule of men."
Also Read: 2020 Delhi riots case: Court drops charges against one accused under Arms Act
"Our constitution has adopted a limited form of government. Our constitution envisages the rule of law and not the rule of men. It recognises that howsoever high one may be, one is under the law and the constitution. All the constitutional functionaries must, therefore, function within the constitutional limits," the high court bench of justices M S Sonak and Bharat Deshpande said.
The state revoked the sale letters handed over to the bidders for three commercial plots in the lucrative Porvorim area on the objection raised by local MLA and minister Rohan Khaunte.
Initially, the GHB after an auction process handed out sale letters to the successful bidders after receiving complete consideration despite objections from Khaunte, a legislator who was then in the opposition.
However, soon after Khaunte was re-elected from the Porvorim constituency in March last year, he joined the ruling government and his objections became the basis for the GHB, writing to the allottees that the allotments were cancelled.
Also Read: Goa CM Sawant cornered after Amit Shah claims 'agreement' on Mhadei dispute
"Though no firm inference can be drawn based upon the material before us, the records bear out that soon after that, the GHB quite inexplicably referred Rohan Khaunte's objection to the government, even though such objection was considered threadbare and the resolution to reject the objections was already conveyed on 11 March 2022 to the government, for almost two months after the total consideration was received and even spent," the high court observed.
The high court further said, "Powers for cancellation of allotment of plots already made are vested in the GHB and not in the government or the chief minister. The impugned decision, therefore, is clearly ultra vires and cannot be sustained."