Budget: IIT Madras to receive
₹

242 cr grant for research on Lab Grown Diamonds

Feb 02, 2023 07:47 PM IST
Union finance minister Nirmala Sitharaman in her budget speech on Wednesday had announced a grant to one of the IITs for five years for undertaking research on Lab Grown Diamonds (LGD)
The Indian Institute of Technology (IIT) Madras has been selected to receive the government grant of ₹242 crore that was announced in the Union Budget 2023-24 for undertaking research on Lab Grown Diamonds (LGD), the institute said on Thursday.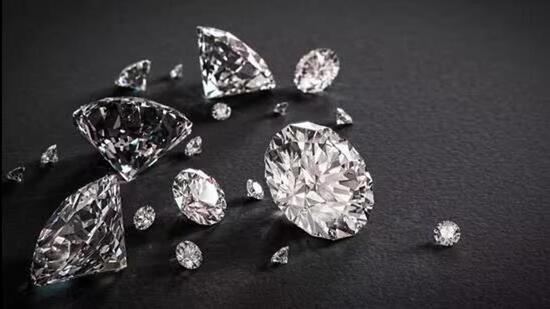 In her budget speech on Wednesday, Union finance minister Nirmala Sitharaman had announced that a research and development grant will be provided to one of the IITs for five years as part of the government's efforts to encourage indigenous production of LGD seeds and machines for reducing their import dependency.
In a statement issued on Thursday, IIT-Madras said, "As per a recommendation made by the Department of Commerce, the research grant of ₹242 crore over a period of five years to IIT Madras has been approved."
V Kamakoti, director, IIT Madras, said that it is the right time to set up a diamond factory in India, given that diamonds have thermal and electrical properties making them superior to contemporary technologies like silicon, silicon carbide and gallium nitride.
"IIT Madras will work towards producing diamond wafers suitable for electronic applications. It is a historic moment for IIT Madras for being selected for implementation of such an important project, output of which will be a crucial component of Atmanirbhar Bharat," he said.
Lab-grown diamonds are made using technology that replicates the natural diamond growing process and the result is a man-made diamond that is chemically, physically, and optically similar to those found beneath the earth's surface.
"India is a global leader in cutting and polishing natural diamonds, contributing about three-fourths of the global turnover by value. With the depletion in deposits of natural diamonds, the industry is moving towards Lab Grown Diamonds (LGDs) and it holds huge promise," the finance minister had said.
"To seize this opportunity, I propose to reduce basic customs duty on seeds used in their manufacture," she added.
MS Ramachandra Rao, department of Physics, IIT Madras, who will be the principal investigator for the research initiative, said, "The India Centre for Lab Grown Diamonds (InCent-LGD) at IIT Madras was identified for this prestigious project based on our nearly two decades of work experience in diamond research wherein we have developed many technologies for industry, space and defence sectors. We are honoured to contribute to the initiatives of the Government of India to boost Research and Development efforts in Diamond growth to make India the number 1 country in producing good quality diamond crystals."