'He'll regret if…': SC's stern message to Kolkata police chief on CBI plea
HIndustan Times, New Delhi |
HT Correspondent
Feb 04, 2019 11:48 AM IST
CBI interim director Nageswara Rao has accused Kolkata police commissioner Rajeev Kumar of destroying evidence in the chit fund cases.
Rajeev Kumar, the Kolkata police commissioner who is at the centre of the unprecedented face-off between Bengal chief minister Mamata Banerjee and the NDA government, was handed out a sharp warning by the Supreme Court.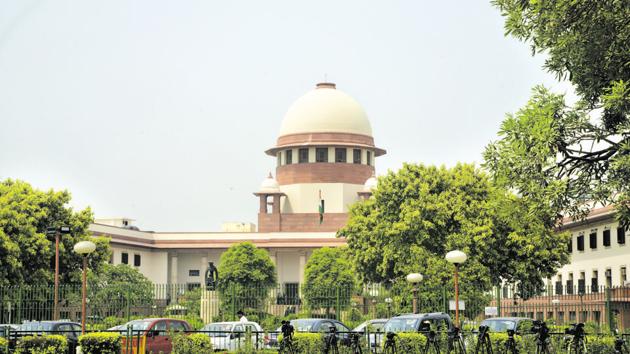 "If Kolkata Police Commissioner even remotely thinks of destroying evidence, bring the material before this Court. We will come down so heavily on him that he will regret," Chief Justice of India Ranjan Gogoi said after the Central Bureau of Investigation complained that the police officer had not cooperated with its probe and was suspected to have attempted to destroy evidence. (Follow Live Updates here)
The judges decided to hear the CBI petition on Tuesday and asked Solicitor General Tushar Mehta to file an affidavit listing all its points. "The commissioner was served summons four times but he still did not cooperate," Tushar Mehta told a bench led by Chief Justice Ranjan Gogoi.
He also echoed the CBI's suspicions that the Kolkata top cop was destroying evidence.
CBI interim director Nageswara Rao has accused Rajeev Kumar of destroying evidence in the chit fund cases. "There is evidence against him (Rajeev Kumar), he has been instrumental in causing destruction of this evidence and obstructing justice," Rao told news agency ANI on Sunday, hours after CBI officers in Kolkata sent him an SOS.
Also read: Mamata Banerjee's all-nighter: Phone calls, sips of water and a 3-hour break
"They have taken charge of all the evidence, seized all the documents. They have not been cooperating with us in handing over all the documents and a lot of evidence has been destroyed or caused to disappear," Rao added.
In the Supreme Court today, Tushar Mehta also alleged senior policemen in uniform had joined the Bengal chief minister at the dharna site.
Also Read : CBI vs Mamata Banerjee: How the showdown started in Kolkata and Delhi
The showdown between the Central Bureau of Investigation (CBI) and the Kolkata police reached the Supreme Court on Monday. The CBI moved the court seeking directions to Kolkata police commissioner Rajeev Kumar to cooperate with the investigation in Saradha chit fund case.
The CBI team was detained by Kolkata police in an unprecedented chain of events that also witnessed chief minister Mamata Banerjee rushing to Kumar's residence. The CBI officers were taken to Shakespeare Sarani police station and released around at 8:40 pm, under instruction from Mamata Banerjee.
Read more| Chit fund cases: Interim CBI chief says Kolkata top cop destroyed evidence