Chrysotile asbestos not hazardous, says India under Rotterdam Convention
Published on May 08, 2017 12:46 PM IST
Chrysotile asbestos is believed to be carcinogenic but India is one of the largest importers and users of the material and has opposed moves to list it as a hazardous substance.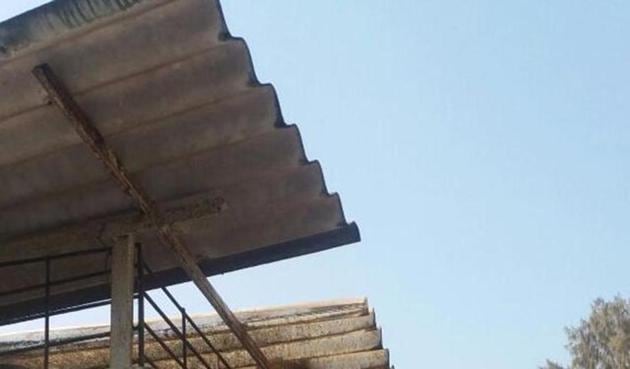 India has once again opposed the listing of Chrysotile asbestos as a hazardous substance under the Rotterdam convention at the Conference of Parties (COP) that concluded in Geneva on Friday.
Apart from India, only six other countries-- Russia, Kazakhstan, Kyrgyzstan, Zimbabwe, Belarus, and Syria, have blocked the move out of 157 countries attending the conference.
India is the largest exporter of Chrysotile asbestos in the world. The country's asbestos demand is met through imports from Russia, Kazakhstan, Brazil and China.
Asbestos refers to six naturally occurring fibrous silicate minerals that can be of the Chrysotile and Amphibole kind .The fact that it is cheap, robust and fire-resistant makes it useful in a variety of industries.
Chrysotile asbestos is the most widely used form of asbestos because it possesses greater tensile strength than amphibole variety. It is used in the manufacture of asbestos fabrics, cement sheets, pipes and related products. It is also used in brake linings, insulation and fireproof materials.
The World Health Organisation has found that all six forms of asbestos can cause cancer. Though it doesn't refer to Chrysotile asbestos in particular the Indian government appears to echo this view. "Asbestos used as a part of construction material due to flame retardant quality poses a major risk to human health and environment," a 2015 Indian Bureau of Mines report noted. "Asbestos has been linked to a number of serious medical conditions. These include the lungs and respiratory problems because asbestos is made of tiny fibres that when released into the air and prolonged breathing of air laden with asbestos dust, it can settle inside the lungs and irritate the tissues in the chest cavities."
Exposure to asbestos mixed air has also been linked to Mesothelioma, a rare form of cancer of the lungs and digestive tract.
What irks environmentalists and public health experts is that there is even opposition to recognizing it as hazardous. The Rotterdam convention only regulates trade in hazardous substances by ensuring that developing countries which are usually at the receiving end of the bargain can make informed decisions. Including of a substance in the hazardous material list does not mean that its trade is banned only that exporting countries need to obtain prior informed consent (PIC) from the importing country.
India has opposed even this form of regulation. All the while India's import of Chrysotile asbestos continues to grow significantly. It was 3,96,493 tonnes in 2014-15 compared to 2,85,870 in 2013-14. So does domestic demand, which is expected to touch 605,000 tonnes by 2016-17, according to the Bureau of Mines.
India has a history of inconsistency in its stand regarding this form of asbestos. In the 2011 Convention of Parties (COP), in a surprise move the country supported the inclusion of Chrysotile asbestos in Annex III of the convention that requires Prior Informed Consent from the importing country. At the next COP, India reversed its stand based on a study by the India's National Institute of Occupational Health, that was allegedly funded by the industry and widely discredited.
In 2016 India's minister of state for the environment said that use of asbestos should be phased out. But this is the third consecutive time that India has blocked efforts to even have the substance listed as hazardous.
Canada one of the largest exporters of Chrysotile asbestos was lauded for reversing its stand and supporting the listing of the substance in 2012. The Canadian government came under sustained pressure from environmentalists and public health groups in the country. That kind of public awareness does not exist in India.
"Asbestos-related diseases cause great human suffering. Death from difficult to treat cancers and suffocation caused by asbestosis are terrible ways to die," Arthur L. Frank MD, Professor of Public Health and Pulmonary Medicine, Drexel University, said in a release from the Asbestos Disease Awareness Organization. "The callous disregard of some countries for educating workers condemns many to unnecessary and painful deaths."
Personalise your news feed. Follow trending topics