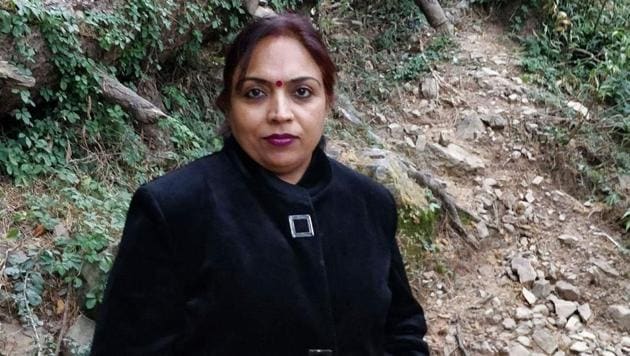 Class 12 Haryana student guns down principal in Yamunanagar school
The student came to the school in Haryana's Yamunanagar with the weapon and said he wanted to meet the principal. Then he headed straight to her room and opened fire.
Yamunanagar, Hindustan Times | By HT Correspondent
UPDATED ON JAN 21, 2018 10:50 AM IST
A Class 12 student allegedly shot dead his school's principal inside her office with his father's revolver in Haryana's Yamunanagar on Saturday, days after he was warned for low attendance.
Police said the 18-year-old boy showed up at Swami Vivekananda Public School during a parent-teacher meeting around 10.30am on Saturday, forced his way into principal Ritu Chhabra's office and asked her to accept his project report.
He allegedly opened fire when the principal, who used to teach economics, refused. The 46-year-old Chhabra was hit by three bullet injuries — one on the face and two pierced her chest. She died at a private hospital around 2pm.
The teenager went to the school with his face covered and tried to escape after shooting Chhabra, but guards and parents who had come for the meeting overpowered him, police said. The student was arrested and charged with murder.
"The boy was not good at studies and alleged that the principal used to punish him in front of fellow students over his poor performance and low attendance," Yamunanagar superintendent of police Rajesh Kalia said.
"He had been warned thrice that he won't be able to write his pre-board examination because of low attendance. He hadn't attended school for the past four days," the officer said.
The pre-board examination begins on Monday.
According to police, when the boy was asked why he shot the principal, he said "she tortured me".
Police said the boy broke open an almirah in his home and took the registered revolver of his father, a businessman, who was also arrested and charged under the arms act. The father told police that he didn't know anything about his son's performance in school.
The boy's mother and other members of the family were unavailable for comments.
Principal Chhabra is survived by her husband, a businessman, and two sons — one of whom is employed with a private firm and the other an engineering student.
This is the latest in a string of violence in schools across India. Last September, an eight-year-old student of a school in Gurgaon was murdered on the campus. Earlier this week, a six-year-old boy was stabbed inside a Lucknow school.
Authorities of the Yamunanagar school refused comments on the murder, but confirmed that the student's attendance was low. "The principal had informed him two-three times in the past week that he would not be able to attend the pre-board exam due to poor attendance," school director Vimal Kamboj said.
He said the boy has been a student of the school since Class 1 while Chhabra was teaching there for the past 15 years. "She had a very good record and we never heard any complaint about her from students," he added.
The school has been sealed and a team from the state's forensic science laboratory has taken blood samples from the crime scene for tests.
"We live on the school premises and my children are frightened. Since the school is locked now, we have to stay somewhere else," said a teacher, who doesn't want to be identified.
Also read: Class 12 student slaps teacher: DEO to submit report next week; 'boy was a regular offender'
Close