Congress slams BJP for 'witch hunt' of Chidambaram, son in Aircel-Maxis case
Published on Sep 16, 2017 11:42 PM IST
The CBI is investigating the father and son over Aircel-Maxis transactions approved by Foreign Investment Promotion Board (FIPB) in 2006 during Chidambaram's tenure.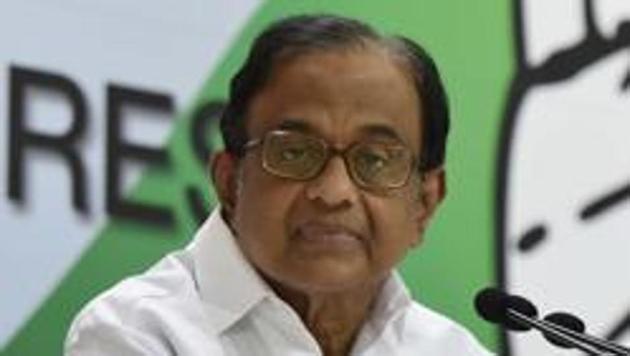 The Congress on Saturday attacked the BJP-led NDA government over "repeated persecution and scurrilous witch-hunt" of the family of former finance minister P Chidambaram in the Aircel-Maxis case.
"Persecution, vendetta and vilification of opposition leaders have become the 'sine qua non' of the current BJP government," Congress' chief spokesperson Randeep Singh Surjewala said.
"Tragically, CBI, ED (Enforcement Directorate) and other investigating agencies have become the captive puppets in government's disgraceful mal-intent to oppress, hound and intimidate its opponents."
Surjewala's remarks came a day after Chidambaram said the CBI should be questioning him instead of harassing his son Karti in the Aircel-Maxis case, and accused the probe agency of spreading misinformation.
The Congress maintained that Aircel-Maxis transaction was approved by Foreign Investment Promotion Board (FIPB) in 2006. FIPB comprised of six senior most secretaries and the concurrence and approval then came from Chidambaram, it said.
Agencies did question Chidambaram in 2014, the main opposition party said, adding that FIPB officials were also questioned. "Agencies deliberately widened the ambit and questioned Karti on November 19, 2014, but he categorically rejected the innuendos and insinuations of knowledge or connection to Aircel-Maxis transaction."
Three years after quashing of proceedings and charges by a special court, Surjewala alleged that the CBI and ED were still hounding Chidambaram's family in a malicious fashion. This is despite the fact that the original FIR made no mention of his family member besides the charge-sheet and proceedings had already been quashed.
"People of this country will not be fooled by such diversionary tactics of BJP government from its abject failures on the core issues of unemployment, economic downslide, farm distress, demonetisation disaster and a repressive tax regime with the entire spectrum of state authorities being used to convert the country into a police state," the Congress leader said.
"For neither will Congress party nor its leaders despair or quit from speaking the truth," Surjewala said, quoting Mahatma Gandhi who once stated, "Even if you are a minority of one, the truth is the truth."