After alleged blackmail of its founder, Paytm says consumer data safe
Updated on Oct 23, 2018 05:25 PM IST
Police arrested three people including Paytm's spokeswoman over allegations that they tried to blackmail the founder, Vijay Shekhar Sharma.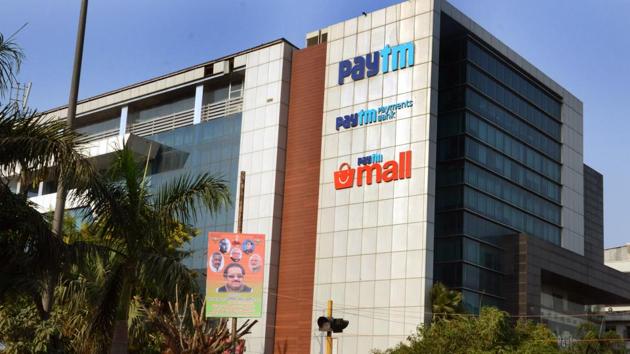 E-wallet giant Paytm said on Tuesday its consumer data was safe after police arrested three people, including a woman employee of the company, for allegedly trying to blackmail its founder and extort Rs 20 crore by threatening to leak personal data.
"This is a case of personal data theft of Vijay Shekhar Sharma, where three arrests were made yesterday (Monday). Paytm would like to reiterate that all our consumer data is protected with the highest & most impenetrable levels of security," the company said in a statement.
The digital payments company said it would not comment further, pending the police investigation.
The woman employee, who worked in the company for nearly 10 years, had access to the personal laptop of chief executive officer Vijay and allegedly stole the data.
Her property dealer husband and Devendra Kumar, another employee of Paytm, were also arrested on Monday in connection with the complaint.
"She and her husband came up with the plan to steal private and financial information. They roped in a senior manager in the administration section of the company, Devendra Kumar, who then approached one of his acquaintances, Rohit Chomal, a resident of Kolkata, to blackmail us," Ajay Shekhar Sharma, Paytm founder's brother and senior vice-president of the company, said.
Ajay said he and his brother received a call on September 20 allegedly from Chomal claiming to have access to the data and asked for Rs 20 crore.
"After a few more calls, we transferred Rs 2 lakh on October 15 to the bank account he gave us. The caller then asked us to keep another ?10 crore ready. We asked him to at least tell us what kind of data he had with him and how he came across it," he added.
"Chomal then told us how our woman employee, her husband and Devendra had stolen the information and planned the whole thing."
Personalise your news feed. Follow trending topics