Covovax gets WHO's nod for emergency use
Published on Dec 18, 2021 02:14 AM IST
SII has the license to produce over two billion doses of the vaccine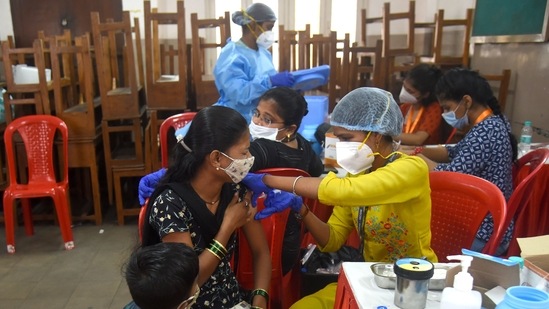 The World Health Organization approved the coronavirus vaccine developed by Novavax on Friday, paving the way for several countries, including India, to soon have access to large volumes of doses produced by Pune-based Serum Institute of India (SII).
SII has the license to produce over two billion doses of the vaccine, which experts have seen as key to addressing a wide vaccine inequity in poorer parts of the world. WHO approval – technically an emergency use listing -- also fulfils an important condition that will allow for dose to be approved in India, where it will be sold as Covovax.
"Even with new variants emerging, vaccines remain one of the most effective tools to protect people against serious illness and death from Sars-Cov-2," said Mariângela Simão, WHO assistant-director general for Access to Medicines and Health Products. "This listing aims to increase access particularly in lower-income countries, 41 of which have still not been able to vaccinate 10% of their populations, while 98 countries have not reached 40%."
Covovax is part of the WHO-led Covax facility. SII began stockpiling doses in the summer and a Union health ministry assessment in June said the government expects 200 million doses of the vaccine to be available by December. "The EUL by the World Health Organization is a great encouragement towards making Covid-19 vaccines more accessible. Our partnership with Novavax has been successful in providing global public health leadership and ensuring that all countries have broad access to a viable vaccine," said Adar Poonawalla, chief executive officer of SII.
The vaccine is a protein subunit vaccine that delivers a full spike of the Sars-Cov-2 to train the immunity. It is the only other vaccine apart from the mRNA platform doses to demonstrate an efficacy of over 90% against symptomatic disease (against the original Sars-Cov-2 virus), but its production and development was delayed due to several factors, including raw material shortages.
"We believe this vaccine will help overcome barriers to vaccine access in many regions of the world by leveraging the traditional refrigeration used in existing vaccine supply channels, while also offering an option based on a familiar and well-understood technology," said Stanley C Erck, president and CEO of Novavax.
Personalise your news feed. Follow trending topics