Culture ministry readies grading system for artists, writers
Updated on Jul 18, 2016 07:34 PM IST
The government has decided to introduce a rating system for artists and writers on the basis of which they will get to represent India, the Indian Express has reported.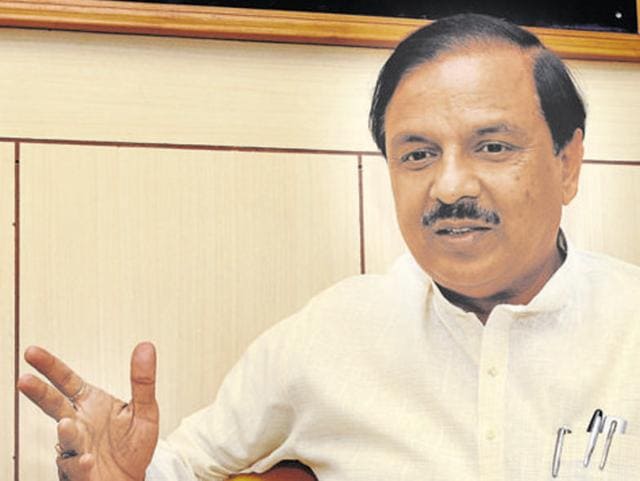 Hindustan Times |
, New Delhi
HT Correspondent
The government has decided to introduce a rating system for artists and writers on the basis of which they will get to represent India, the Indian Express has reported.
The culture ministry, under a pilot project, has already graded 185 artists into three categories — O (outstanding), P (promising), W (waiting), a report said Monday.
The ministry says the grading, done by a high-powered committee of ministry officials and selected artists, will prevent a clique from dominating the cultural space.
The idea was to create a comprehensive profile of all cultural personalities and rank them according to their popularity, age and experience, the report quoted minister of state for culture Mahesh Sharma as saying.
His ministry had in November and December called for applications and graded the respondents, including many big names. Kathak exponent Shovana Narayan, Padma Bhushan awardee and Carnatic musician TV Gopalakrishnan and Delhi-based Akshara Theatre group have been rated as outstanding.
Forty-six of the 185 graded are "outstanding", 112 "promising" and 27 have been put in the "waiting" category and can't represent India.
Only "applicants placed in the outstanding and promising categories will be selected for participation" in festivals abroad, a June 2 note of the ministry says. It also talks about a "cooling-off period of two years" between two official events.
Calling the pilot project a "success", officials said the Centre for Cultural Resources and Training (CCRT), an autonomous institution under the ministry and the nodal agency for the project, had profiled around seven million artists and writers.
The artist would be "sent to various events as per their grading", Sharma said, adding the aim was to create a definitive cultural directory.
The ranking would ensure "fairness in participation of artists at various events" and help in "fixing their honorarium", officials said.
While some artists have welcomed the move others were ignorant of the ministry's criteria.
"Artists have to be graded, otherwise how would you profile them? You cannot send a junior artist to a major festival," Padma Shri and Bharatanatyam exponent Devayani Kumari said. She has been graded "outstanding".
Another Bharatanatyam exponent Dimple Kaur, ranked "waiting", said she didn't know how the rating system worked. "They should be more transparent, structured and organised…," she said.
Artists and writers can get on the CCRT website and fill an application which has various columns for fields like architecture, sculpture, painting, handicraft, music, dance, theatre and written literature. There are sub-categories as well.
When the cultural-mapping project was launched in August, few expected artistes and writers would rush in to submit details, said officials who expect the figure to reach 10 million.
It was easy to rate 185 applicants but it remained to be seen how the ministry would scrutinise and rank around 10 million people, an official said.
The ministry has a plan. Applicants will have to compete at every level -- villages, towns, districts and states. The ministry will step in at the final stage. Prizes worth Rs 40 crore are being planned for the winners, who will get the best grades.
Personalise your news feed. Follow trending topics