Cyclone Yaas triggers heavy rains in Kerala
May 26, 2021 11:07 AM IST
According to the regional meteorological centre in Thiruvananthapuram, some areas in north Kerala received 10cm rain in the last 24 hours and the state capital recorded 9cm rainfall. Yellow alert has been sounded in at least nine districts of the state
Heavy rains pounded many areas of south and north Kerala on Wednesday under the influence of cyclone Yaas while three fishermen who had ventured into the sea from Vizinjam in Thiruvananthapuram were missing after strong winds destroyed their vessel.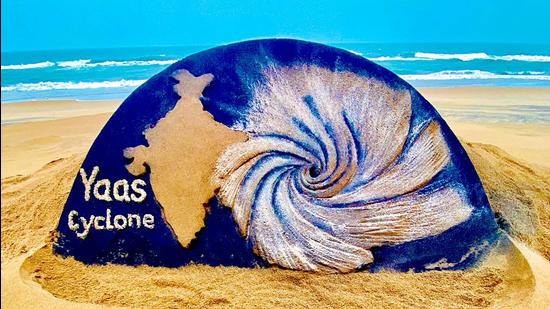 Seven fishermen of the damaged boat managed to swim across and they were hospitalised. Coast guard and marine police have started search for the missing.
Click here for Cyclone Yaas LIVE Updates
According to the regional meteorological centre in Thiruvananthapuram, some areas in north Kerala received 10cm rain in the last 24 hours and the state capital recorded 9cm rainfall. Yellow alert has been sounded in at least nine districts of the state. Gushing winds uprooted many trees, destroyed houses in several parts of the state and costal hamlets bore the maximum brunt as strong tides devoured many areas.
Met office said conditions are favourable for the onset of the south-west monsoon in the state, the first stopover of the yearly quota of downpour. It is likely to lash the state on May 31 with three variable days of difference. The IMD said the monsoon advanced towards Maldivian islands on Tuesday and clouds have started their journey towards the Indian subcontinent.