Dalit youth shot dead by girlfriend's father in Muzaffarnagar
Updated on May 09, 2018 12:20 PM IST
The deceased 18-year-old's father informed the police that he had been having an affair with the girl. The girl's father had threatened to kill him.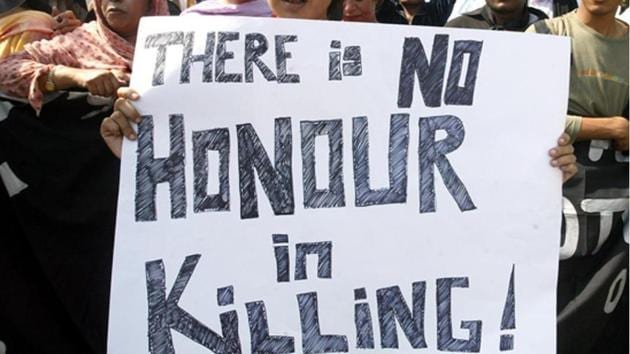 In yet another case of honour killing, an 18-year-old Dalit youth was allegedly shot dead by the father of his girlfriend when he had gone to her meet her at her house late Monday night.
The accused was arrested and sent to jail after the weapon allegedly used in the murder was seized from him.
Police said one Ram Kumar informed them around midnight that his son Vikas had gone missing after he went to a nearby market around 9 pm.
Kumar said he was later he was informed that a crowd had gathered at the house of one Anil Kumar Gupta of Nirala Nagar locality and when he reached there he found the body of his son lying in the balcony of the house.
A police team headed by inspector Har Saran Sharma arrived at the spot and took custody of the body. Vikas had been shot in the head.
Ram Kumar told police that Vikas and Gupta's daughter were having an affair and Gupta had threatened to kill him.
"We have arrested Anil Kumar Gupta under sections 302 of IPC and 3(2)(5) of SC/ST Act and sent him to jail. We have seized the country-made pistol which was used in the murder from him," inspector Sharma said.
Vikas' body was sent for post mortem, he said.
Muzaffarnagar in western Uttar Pradesh is one of the most sensitive places where Dalits have often been targeted. In January, a 22-year-old Dalit man was allegedly assaulted and forced to chant 'Jai Shri Ram' by the activists of a right-wing Hindu group.
In May last year, Thakurs torched over 20 houses of Dalits after a Thakur man was killed in brick-batting between members of the two communities.
Personalise your news feed. Follow trending topics