Defence ministry contractor's parent firm faces ransomware attack: Official
Jan 30, 2023 12:01 AM IST
New Delhi: The parent company of a private defence ministry contractor manufacturing explosives, Solar Industries Limited India, has been the target of a ransomware attack, a government official said, in an incident that experts said could pose a threat to security if documents were leaked
New Delhi: The parent company of a private defence ministry contractor manufacturing explosives, Solar Industries Limited India, has been the target of a ransomware attack, a government official said, in an incident that experts said could pose a threat to security if documents were leaked.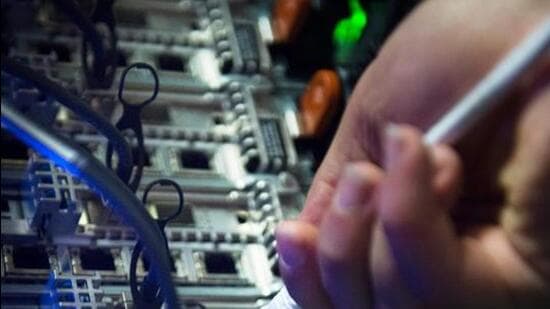 "The Nagpur-based company has been a target of ransomware attack," an official familiar with the matter said, asking not to be named. "The government is investigating the extent of the data compromised and the source of the attack."
The official could not confirm if a ransom demand had been made so far, or whether data was stolen by the attackers.
The website of the group, however, was inaccessible to the public as of late Sunday evening. HT reached out to the ministry of defence and national cyber coordination centre but did not receive a response.
A listing on the dark web by a group that calls itself Black Cat (Alphv) claimed to have stolen two terabytes of data.
The claims, however, could not be independently verified by HT.
The Solar Group is involved in defence business its subsidiary Economic Explosives Ltd. The defence ministry signed a contract with Nagpur-based EEL in October 2020 for supplying 1 million multi-mode hand grenades to the army to replace a World War-II vintage grenade design being used by the force. It has also delivered other types of ammunition to the armed forces, and is also involved in the manufacture of enhanced range Pinaka rockets developed by the Defence Research and Development Organisation.
According to defence analyst Mandeep Bajwa, the attack "could pose a major threat to national security. "When it comes to the security of defence contractors, the ministry and other agencies, such as the Intelligence Bureau are involved," Bajwa said. "This lead to a compromise of sensitive data such as blueprints, value or quantum of orders, and technology, which may fall into the wrong hands."
He added the company had netted orders worth ₹24,419 million in the last year alone.
Ransomware attacks are one of the most common cyberattacks today, with the primary motive being extortion that can often lead to millions of dollars.
On November 23, the All India Institute of Medical Sciences was hit by a similar cyberattack that locked staff out of the mainstay computer network for routine hospital work.