Donald Trump's India link: Two luxury real estate projects in Maharashtra
Aug 12, 2016 01:54 PM IST
American Republican presidential candidate and real estate tycoon Donald Trump has an Indian business connection. His company - Trump Organisation is a part of two major luxury real estate projects in Mumbai and Pune.
American Republican presidential candidate and real estate tycoon Donald Trump has an Indian business connection. His Trump Organisation is a part of two major luxury real estate projects in Mumbai and Pune.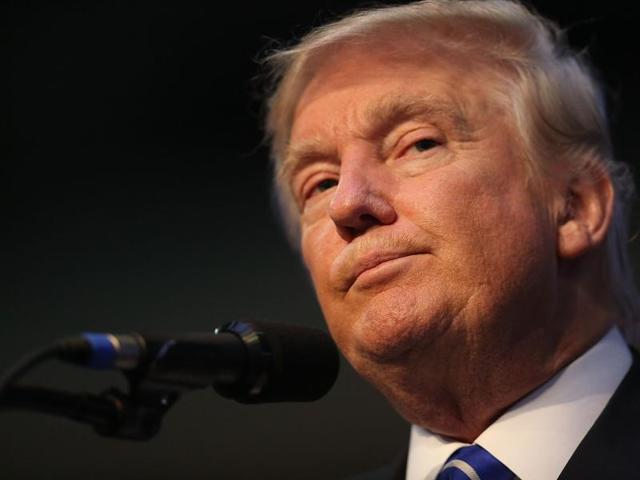 The Trump Organisation had tied up with the Lodha Group in Mumbai in 2013 and with Panchshil Group in Pune in 2014 for two luxury residential projects that are being marketed as signature Trump Towers.
The two companies will pay Trump an undisclosed sum in royalty based on the sales for licensed use of his firm's brand name in the projects. Trump has not invested any money in the two projects.
Both these groups are connected with leading political figures. Lodha Group chairman and founder Mangal Prabhat Lodha is a BJP legislator from the upscale Malabar Hill area of Mumbai and is considered to be one of the fundraisers for his party. His group is a leading real estate developer across many parts of India and also in London.
Panchshil Group is run by Chordia family whose business associates include Supriya Sule, Member of Parliament from Pune and daughter of Nationalist Congress Party chief Sharad Pawar. Sule also has a stake in Panchshil Tech Park of Panchshil Realty.
Lodha Trump Towers, a high-end 75-storey tower, is being built in the plush Worli area of south central Mumbai. The project will have three and four bedroom apartments priced from Rs 9 crore onwards. Its residents will have access to a private jet service at their disposal, which is the first of its kind in India. In addition, they would be given a Trump Card, which would enable them to enjoy special privileges and benefits at Trump hotels and golf resorts across the world.
According to a spokesperson of the Lodha Group, they tied up with the Trump Organisation as the Trump brand was synonymous with the highest level of luxury. "The aim of Lodha Group's collaboration with the Trump Organization for the Trump Tower Mumbai is to raise the bar in every sense for luxury and services and set a new benchmark for luxury living in India creating a tower that redefines the Mumbai skyline," said the spokesperson.
While Donald Trump has been in news in the past few months for a high-voltage presidential campaign, the Lodha Group too has launched an advertising blitz. However, Lodhas insist that the campaign was a part of their business plan. "It's just a coincidence that our campaign timing overlaps with the developments in the US," the spokesperson said.
Trump earns billions of dollars by lending his name to various projects. Apart from residential complexes, Trump also has host of hotels, resorts as well as casinos under him.
Panchshil's Trump Towers in Pune has two blocks of 23 storeys each housing 46 single floor residences. Bollywood actor Rishi Kapoor and his son Ranbir have already purchased apartments for Rs 13 crore last year. One tower has been completed and the buyers have been given possession of their apartments. Sagar Chordia, director, Panchshil Realty, said the Trump deal was a win-win situation for both the parties. "We got a premium of more than 25 % for our apartments compared to the other projects nearby due to this association and it was a fruitful deal. Even the flat owners who leased their houses are getting more than Rs 5 lakh per month that is almost double than those in the neighbourhoods," he added.
The Chordias have family relations with the Pawars and it dates back when former Union agriculture minister Sharad Pawar was a classmate of Ishwardas Chordia, father of Sagar in Brihan Maharashtra College of Commerce in Pune.
Trump had first entered India in 2011 when he signed an agreement with Rohan Lifescapes for his uber-luxury project in Hughes Road in south Mumbai. However, the deal fell through due to regulatory issues. Rohan Lifescapes complimented the Trump brand, saying "It was purely a commercial decision to align as the Trump brand value is very high. We could easily command a premium based on this brand. However, delays in approvals and other regulatory issues resulted in us calling off the deal," said Harresh Mehta, chairman, Rohan Lifescapes.
But not everybody is convinced that Trump's name will sell. Liases Foras, real estate research firm said that the luxury real estate market is in a mess and Trump's name will hardly help to sell. "Indians are not swayed by brand per se as here real estate sells on basis of the location and the neighbourhood," said Pankaj Kapoor, CEO, Liases Foras. Kapoor says that some of the landmark buildings like Samudra Mahal and NCPA are always in demand for their demographic outlook.