Early release of dam water could have reduced Kerala flood damages, say experts
Aug 21, 2018 07:52 AM IST
The water levels had been rising in the dams since mid-July, according to data from the Kerala State Electricity Board.
The floods in Kerala would have been less devastating had the state released water from its 39 dams from July end when the levels in most of them reached 85– 100% of the capacity, say experts.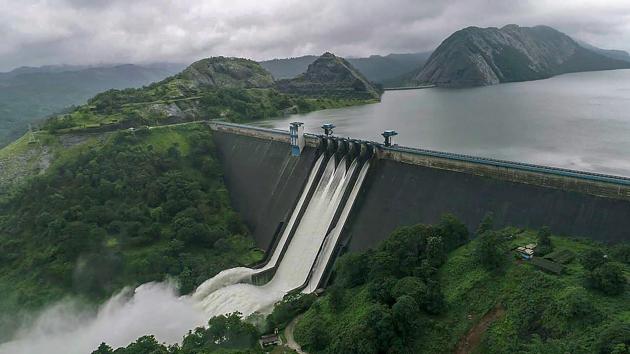 As many as 341 people have been killed while over nine lakh are sheltered in relief camps in the state.
The water levels had been rising in the dams since mid-July, according to data from the Kerala State Electricity Board.
"Yes, the rainfall was extremely heavy; much more than Kerala receives at this time of the year. However, the IMD (Indian Meteorological Department) had predicted that the extremely heavy rainfall was very likely and the state should have taken the decision to release water from the dams that were almost full when the rains had subsided in July," said an IMD official on condition of anonymity.
In August, the state received 164% of rainfall it usually gets during the period.
The state had been receiving more rainfall since the beginning of monsoons. It had received 15% more rain in June and 18% more in July. A spell of extremely heavy rainfall began on August 8.
"The flood damages could have been reduced by 20-40% had the dams and reservoirs released the water slowly in the two week period when the rains had subsided. The state did not have an advanced warning system in place and released water from the dams only once the danger levels (levels at which the dams structures can be damaged) were reached," said Delhi's Indian Institute of Technology civil engineering professor Ashok Keshari.
For the advance release of water, the state needed a reliable forecast from the IMD. It also needed a flood forecast from the Central Water Commission. The National Flood Forecasting network has no stations in Kerala.
The opening of gates of 35 of the 39 dams coincided with the extremely heavy rainfall activity. All five gates of Idduki dam were opened on August 9. The district also received the highest rainfall, 92% more than normal.
"Yes, it can be argued that the dam gates could have been opened sooner during the periods of less rainfall, especially if the dams had reached 90-100% capacity. This would have certainly reduced flooding. However, the forecast of extreme weather events is sometimes unpredictable and the state might have wanted to conserve water for the rest of the year," said Arun Kansal, TERI School of Advanced Studies department of regional water studies dean and head.