Ethanol pumps will be installed across India soon: Nitin Gadkari
Published on Nov 26, 2022 07:24 PM IST
Gadkari said a bio-CNG plant in Vidarbha region will be up and running in a few months and exhorted other regions to set up similar ventures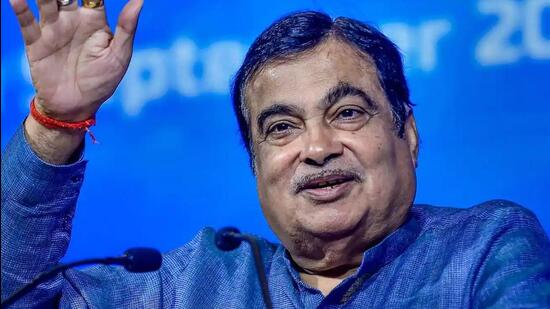 Union minister of road, transport and highways Nitin Gadkari on Friday said the day may not be far when bikes, auto-rickshaws and cars would completely run on ethanol across the country.
Inaugurating a week-long agro-exhibition In Nagpur on Friday, Gadkari said soon there would be ethanol pumps at various locations. "We will soon see ethanol pumps set up at various locations," said the minister.
Also Read: To phase out 15-year-old govt vehicles, Gadkari shares details with states
"Toyota has put its 100% ethanol-driven car on display at the expo and soon other brands like BMW, Mercedes, Hyundai and Maruti Suzuki are expected to launch their bio-fuel models of cars soon," he said.
Batting for green fuel, Gadkari said it would be a cheaper, cleaner and forex-saving alternative to diesel.
"My aim is that we need to encourage Indians to make bio-fuel in India. We aim to promote Swadeshi (indigenous), which is important for the country," he said adding, "We are encouraging the ethanol industry from sugarcane juice, molasses, rice, corn, and food grain."
Gadkari said, "Diversifying agriculture towards the energy and power sector is our plan. 100% electric, ethanol and green hydrogen is the future and we are working on it. I feel within two years the total picture will be changed."
Also Read: Gadkari promises 13 green e-ways, economic corridors in Bihar by 2024
He said a bio-CNG plant in Vidarbha region will be up and running in a few months and exhorted other regions to set up similar ventures. Gadkari informed that the union public undertaking Indian Oil Corporation has set up a plant to make one lakh litre of ethanol per day along with 150 tonnes of bio-bitumen on a daily basis at Panipat in Haryana.
Both ethanol and bitumen would be made through rice straw.
"With the bio-bitumen plant, the farmers will be contributing to building roads. Indian Oil will also be making ethanol out of bamboo. It will also help prevent pollution caused by extensive stubble burning in Delhi due to stubble burning," the union minister said.
Gadkari informed that on Thursday he signed an order that makes it mandatory for union government organizations to scrap their vehicles after 15 years. This would be applicable even to central public sector undertakings.
The central government has sent this policy to all states as well. State governments should scrap 15 years old buses, trucks, and cars in departments that come under their ambit, said Gadkari adding, "I would insist on state governments to adopt similar measures, soon."