Karnataka lynching: Man's family refuses to believe he could have been mistaken for child lifter
Mohammad Azam and three others were returning to Hyderabad after a visit to their friend's place in Handikera near Bidar. But they were stopped on the road at Murki by a mob and attacked mercilessly, leading to Azam's death on the spot.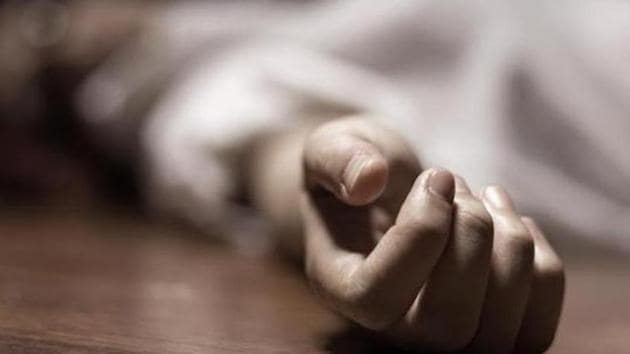 Updated on Jul 16, 2018 11:27 AM IST
The family of the 32-year-old Hyderabad man lynched in Karnataka's Bidar called for a proper investigation on Sunday into the lynching while refusing to believe the mob that killed him could have mistaken him for a child lifter. Mohammad Azam, the techie, was lynched at Murki village in Bidar on Friday.
"He (Azam) was a software engineer working with Google. He looked so sophisticated and polished in his behaviour. How can anybody suspect him to be a kidnapper of children? Definitely it would not have been the reason," said Azam's brother, Mohammad Akram. He urged the Telangana government to take up the issue with Karnataka for a proper probe.
"The guilty should be punished so that no other innocent loses his life in this manner," said Akram. He called for serious action to stop lynchings over rumours being spread through instant messaging service WhatsApp.
Azam, who was buried on Saturday, was attacked after his friend Mohammed Salham-eid-al-Kubaisi, a Qatari national, offered chocolates to some schoolchildren.
Azam's murder is the latest in a spate of lynchings across India over rumours of child lifting spread via WhatsApp. The killings have prompted WhatsApp to announce measures to prevent the spread of disinformation following the government's directions.
Separately, Azam's friends Mohammed Salman and Mohammed Salham-eid-al-Kubaisi, who were injured in the mob attack, have been shifted to a Hyderabad hopsital. Their condition was stable and they are said to be out of danger. Another injured person, Noor Mohammed, was undergoing treatment at Bidar.
Akram said Salham, who works as a police official in Qatar and was in Hyderabad on a holiday, came to their house on Friday to meet Azam. "Both of them left the house around 11.30 am without telling anybody where they were going. It was only later in the evening, when we got a call from the police that they had gone to Bidar to meet Salham's friend," he said.
Azam's cousins Mohammad Salman and Noor Mohammad had also gone along with them to Handikera near Bidar to meet Mohammad Bashir.
They stopped at a shop near Balkut Tanda while returning to Hyderabad. On seeing some schoolchildren, Salham reportedly offered them chocolates, which he had brought form Qatar. The villagers suspected the group to be child abductors and questioned them. An argument followed. Azam and others soon left, but their photographs were circulated via a WhatsApp group. A mob stopped them at Murki and attacked them. Azam was killed on the spot.
Salham's wife, Zaibunnissa, told the media there were only two policemen on the spot and they could not control the 200-strong mob.
Majlis-e-Ittehadul Muslimeen MLA Mohammad Balala met the injured in the hospital and assured all possible help from the party and the Telangana government.
Close Story