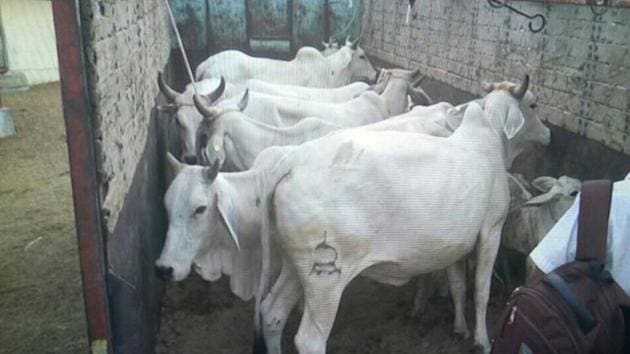 Five injured in clashes after tiff over transporting cattle in Tamil Nadu
Police resorted to lathicharge to disperse the groups.
UPDATED ON JUN 28, 2017 08:06 PM IST
Five people were injured in a clash between two groups in Palani on Wednesday over transporting cattle in a lorry, allegedly in violation of norms, police said.
Members of fringe outfit Viduthalai Chiruthaigal Katchi (VCK) and Social Democratic Party of India (SDPI) on the one hand and Hindu Makkal Katchi (HMK) and BJP workers on the other clashed over the issue.
Police resorted to lathicharge to disperse the groups.
According to the police, seven cows and a calf were being transported in a mini-lorry in "cruel conditions" when Sri Sendalankara Shenbaga Mannar Jeer (a priest working for the welfare and education of Dalit colonies), who was passing that way, questioned the lorry driver why they were treating the cattle in that manner.
He also reported the matter to the local police.
The police took the lorry to the station to check the papers when members of VCK and SDPI workers blocked traffic and started pelting stones at vehicles and buses.
While VCK workers contended that the cattle was being transported for rearing, HMK members alleged the cows were being transported to slaughter houses without permit.
The priest also faced the ire of VCK workers, who hurled stones at his vehicle, forcing the police to intervene and disperse the clashing groups.
The police said cases had been registered against unknown persons for indulging in violence and damaging buses.
Deputy superintendent of police Venkatraman, who rushed to the spot, brought the situation under control after holding discussions with the two groups.
Close