Five more cases of Zika infection push Kerala tally to 28
Updated on Jul 16, 2021 12:17 AM IST
The fresh cases have been reported from Thiruvananthapuram. They were confirmed after tests at the National Institute of Virology's regional centre in Alapuzha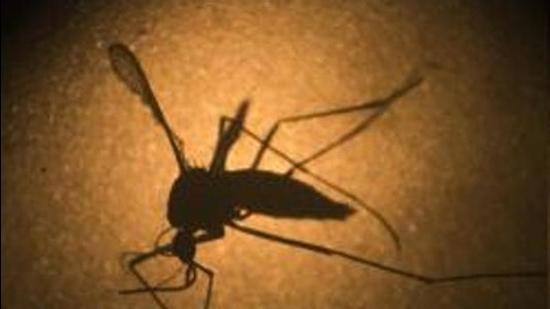 Five more people tested positive for the Zika virus in Kerala on Thursday, taking the total number of cases of the vector-borne disease to 28 in the state, which is currently also the largest Covid-19 hot spot in India.
"Of the 28 cases, 20 have turned negative. Among eight active cases, three are pregnant women. Special teams have been constituted to monitor their health," state health minister Veena George said on Thursday after an emergency review meeting in the state capital.
The latest Zika cases were reported from Thiruvananthapuram city and in neighbouring Parassala and Vizinjam areas. An alert has been sounded in all 14 districts of the state and a state-wide vector control drive has also been launched, the minister said.
"Almost every household will have to ensure that there is no stagnant water collection in their house or periphery. Fogging and drying are in full swing. We will overcome this," George said, underscoring that strict vigilance is needed but there is no need to panic yet.
The first Zika case was reported from Parassala in Thiruvananthapuram district last week after a 24-year-old pregnant woman tested positive for the virus. Later, she gave birth and both the mother and infant are stable.
However, Zika cases in Kerala have now risen from to 28 within a week. The state health department said on Wednesday a cluster of infections was identified near a locality in Thiruvananthapuram after they found large-scale presence of Aedes mosquitoes, the main carrier of the virus.
The minister said the state has set up five testing labs and a control room to handle the Zika outbreak. Earlier, it used to send samples to the National Institute of Virology in Pune. The central government too has rushed a team of experts to the state.
Controlling the Zika outbreak is of even greater significance to Kerala, which is currently the biggest coronavirus disease (Covid-19) outbreak in the country right now. The state has been adding the most number of daily cases in the country – an average of 13,245 new infections every day in the past seven days – and has thus been responsible for a third of all infections reported in the country in the past week.
Health experts say that unlike Covid-19, Zika is not a major threat and can be controlled with effective vector control programmes. The virus is spread mostly through mosquitoes and the fatality rate among patients is very low. Only one in five patients normally develop symptoms.
However, the Zika virus can affect foetal development in pregnant women.
Close Story
Personalise your news feed. Follow trending topics