Forest department fines Chinese team for entering Valley of Flowers during off season
Updated on Mar 07, 2017 08:06 PM IST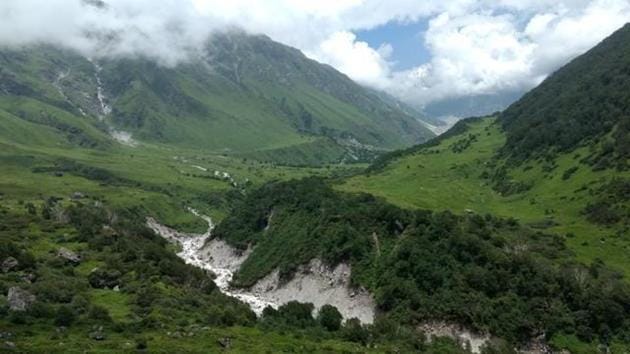 Thirteen Chinese tourists and their local guide were let off with a fine of Rs 50,000 for entering the Valley of Flowers, a UNESCO World Heritage Site, in off-season.
The valley opens in June and closes in October every year.
Established as a national park in 1982, it was declared a World Heritage Site by UNESCO in 2005. Nearly 300 species of flowers bloom in the valley, spread over an area of 87.5 sqkm.
The Chinese team, on a holiday trip, had a tourist visa when they reached the national park without knowing that it was closed, a forest official said.
Read: Valley of Flowers: A trek on the floral side
The tourists were reportedly heading towards Ghangharia inside the valley in border district of Chamoli when a forest team spotted them on Monday.
Divisional forest officer CS Joshi said local intelligence unit was alerted about the foreigners. "After knowing that it was a mistake, a fine was slapped and they (tourists) were let go," Joshi said, adding that the team was allowed to leave in the evening.
However, the top two officials of Chamoli were clueless about the incident.
HT called district magistrate Vinod Suman twice on Monday and he denied that any incident of this kind had taken place. Earlier, superintendent police Preeti Priyadarshani was also in a denial mode.