Bhopal jail cells can't be unlocked from inside: Ex-prisoner on SIMI jailbreak
Mohammed Khalil is the nephew of one of the eight SIMI activists killed on October 31 in an alleged police encounter. His statement contradicts what officials have said about the jailbreak.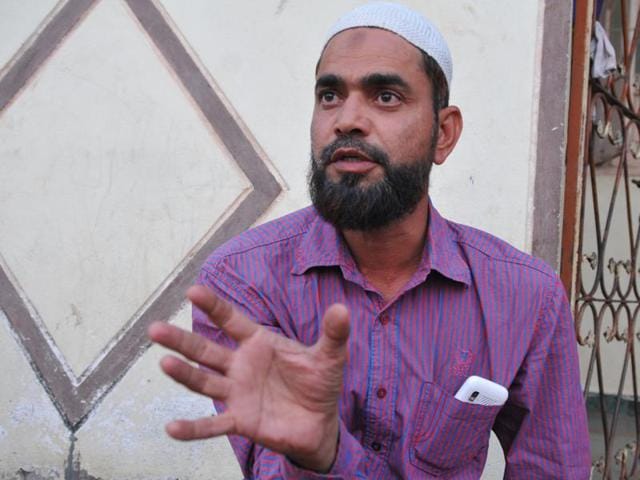 Updated on Nov 08, 2016 02:24 PM IST
Hindustan Times |
, Khandwa, Madhya Pradesh
Manoj Ahuja and Sunil Kerhalkar
A former inmate of the Bhopal jail from where eight SIMI activists reportedly escaped hours before being gunned down in an encounter late last month has contested police claims that the prisoners had unlocked the cell from inside with makeshift keys.
Mohammed Khalil, 40, is the nephew of Mohammed Aqeel Khilji, one of the eight SIMI activists killed on October 31. Khalil said he was imprisoned in the same barracks of the jail for five months between October 2013 and March 2014."
I was in B block, A sector – where the SIMI activists were lodged before they reportedly escaped," he told HT.
Eight SIMI men killed in Bhopal encounter, but video clips raise doubts
"The cells have nearly two feet thick walls and the lock holder is further one foot inside the wall in a socket. So the gates are installed in such a fashion that the lock and the holder are 2.5 feet away. So even if anyone is given the key, he will not be able to open the gate as his hand will not reach the lock," Khalil said.
He insisted he was speaking the truth and his claim was verifiable. "You can visit the jail and check it yourself," he said.
Sanjay Choudhary, the director-general of jails, refused to react to Khalil's claim. "I cannot say anything on this because a judicial inquiry has already been instituted, and any comment from my side may create confusion in the inquiry process," he said.
But Khalil's statement has deepened the mystery over the reported jail break and the subsequent encounter already mired in a controversy following the emergence of several video and audio clips that seem to cast doubts over the police narrative of the events.
The encounter killing in Bhopal needs a free and fair probe
While the videos purportedly showed the police shooting fugitives who lay on the ground, some officials were heard in the audio clips telling their colleagues to "shoot them all".
The police said the inmates had made keys out of toothbrushes, used them to unlock the cell they were lodged in and then overpowered a guard before scaling the jail wall to escape. Ironically, several CCTV cameras installed in the area were not functional at the time of the 'jail break'.
The police claimed the fugitives were tracked down in the outskirts of the city and then engaged in a firefight, resulting in their deaths.
However, lawyers of the SIMI activists and civil rights activists have questioned the police version. The criticism prompted the state government to order a judicial inquiry into the encounter.
Close Story