Govt plans word limit for RTI, make information expensive
Updated on Apr 02, 2017 09:08 PM IST
The Modi government has proposed changes to RTI norms.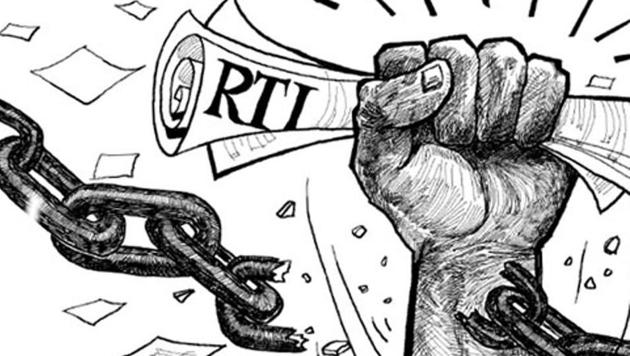 The Modi government's plan to change information law norms, including a 500-word limit for an application and higher fee, has activists worried who see it as an attempt to dilute the RTI.
The changes proposed will make information expensive and take online the process of complaint for denying information, shutting out thousands of citizens who do not have access to the internet or are not Net-savvy.
"The intention is clear. The government wants to make getting information difficult as the draft rules empower public authorities more than citizens," right to information (RTI) activist Lokesh Batra said.
One of the new rules says an RTI application should not be more than 500 words but exceeding the limit cannot be a ground for rejecting the request.
The department of personnel and training has set April 15 deadline for comments on the proposed changes -- the first by the Modi government – that have been put up on its website.
The proposed norms ask the applicant to bear the postal charge for sending the information sought. As of now, the government foots the bill.
Enacted in 2005, the RTI is the only law that empowers citizens to question the government, with over 10 million applications filed with the Centre in 2015-16.
The government has come out with a new format for non-compliance of a citizen's request that bars hand-written appeals.
Appeals will have to be filed online, a move that will make the process difficult for hundreds of Indians, who are poor and barely literate.
Officials will be allowed to file documents to counter claims of false information, which will lengthen the process. At present a citizen can file an appeal within 30 days if denied information. The period is 60 days for incomplete data.
New norms put on the applicant the onus of sending a copy of the appeal to the information officer, a job which is the responsibility of the official or the department concerned.
If not done, the appeal can be rejected.
First appeal is filed within the department and second is with the central information commission.
Information will also get pricier. Government publications such as the economic survey and National Sample Survey Office data will no longer be available for the RTI fee of Rs 10.
Info seeker will either have to pay the market price of the publication or Rs 2 for photocopy of each page, double the present rate.
The previous UPA government, too, had tried to weaken the RTI but dropped the idea in face of stiff opposition from civil society and Congress president Sonia Gandhi.
Personalise your news feed. Follow trending topics