Govt will help women trapped in abusive marriages to NRI men: Maneka
Updated on Jul 06, 2016 09:36 PM IST
With many complaints coming in, the Centre has decided to set up a committee to chalk out standard operating procedures for dealing with such cases.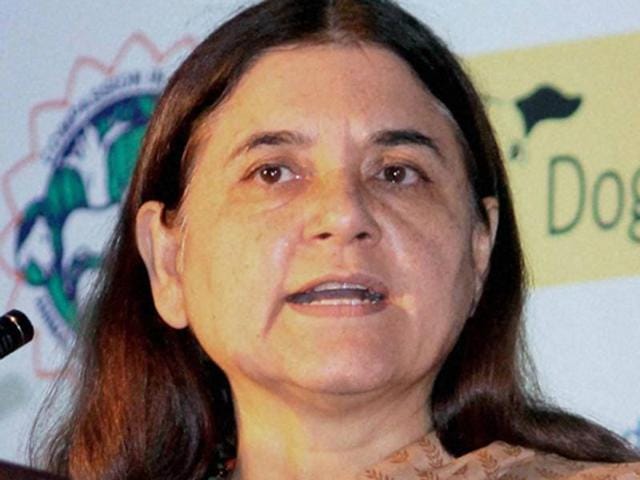 Women abandoned by their NRI husbands can soon look forward to help from the government.
The government on Wednesday set up a three-member panel to formulate guidelines for providing safeguards to a growing number of victims left to fend for themselves.
Officials said the committee will comprise senior officials from the ministries of home affairs, external affairs and women and child development (WCD) that will also revise the standard operating procedure for dealing with such cases.
During 2014, as many as 346 cases were registered with the NRI cell of the National Commission for Women, an autonomous body under the WCD ministry. Ministry officials said that the number is minuscule given the enormity of the problem.
"We have been getting huge number of complaints from women… abandoned by their NRI husbands and cases where their children have been taken away forcibly," women and child development minister Maneka Gandhi told HT after a meeting with external affairs minister Sushma Swaraj.
"We have decided to work on a common protocol to handle such cases and work with Indian missions in foreign countries to provide succour to such women."
Officials said possible measures the committee would consider include having a single point complaint system and fine-tuning a proposal of issuing two passports to women married to an NRI — the second with the husband's name as a proof of marriage.
The other possible steps include pro-active role by Indian missions in addressing complaints, revising the terms of financial assistance and dealing with ex-parte divorce issues.
At present, the Indian government provides legal and financial assistance to victims through non-government organisations empanelled with the missions. However, the lack of a single-point redressal system is often cited as a drawback for victims seeking prompt relief.
A senior official said the most common complaints from women in NRI marriages pertain to men keeping their wives' passport and not allowing them to travel, disappearing after leaving their wives behind in India or abandoning their wives in foreign countries.
"We have to remember that only in a handful of cases, victims gather courage to lodge a complaint," the official said.
In 2007, the number of abandoned spouses of NRI men was estimated to more than 13,000 in Gujarat and 25,000 in Punjab.
Close Story
Personalise your news feed. Follow trending topics