Guv should not speak like a BJP state chief: DMK
Updated on Jan 06, 2023 02:36 PM IST
Chennai: The ruling DMK on Thursday said Governor R N Ravi should not speak like a BJP chief, a day after he spoke out against 50-years of Dravidian governance in Tamil Nadu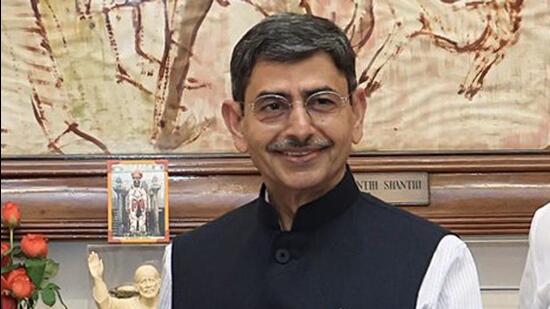 Chennai: The ruling DMK on Thursday said Governor R N Ravi should not speak like a BJP chief, a day after he spoke out against 50-years of Dravidian governance in Tamil Nadu.
"One state president is enough for Tamil Nadu's BJP. Governor Ravi should not speak as though he is the BJP state president but instead speak like a person who holds Constitutional office" said Lok Sabha MP and parliamentary leader and DMK's treasurer T R Baalu. "How is Bihar and Uttar Pradesh after 50 years? How is Tamil Nadu? Does he even know that? The people of Tamil Nadu know very well what development is."
The Governor on Wednesday while felicitating the volunteers of Kasi Tamil Sangam at the Raj Bhavan said that there has been regressive politics in Tamil Nadu. A press release from the Raj Bhavan on December 4 read, "There has been regressive politics with the wrong habit of refusing everything that benefits all sections of people including academicians blindly for their own interests, claiming that the state is not integrally part of India."
Baalu said that the state is a forerunner in education and industrial growth. He said Tamil Nadu contributes to 9.22% of the country's GDP. Its share in the Union Government's tax revenue is 6% and Tamil Nadu's share in total exports from India is 8.4% while it is 32.5% in car exports and 19.4% in textiles exports.
Baalu wondered if the Governor was angry with Tamil Nadu's growth over the last 50 years. Since the 1960s Tamil Nadu has swung between the DMK and the AIADMK (which is leading the NDA alliance in the state). "This victory may irritate some political forces. It is shocking that the Governor is one of them," Baalu said. "Why does the word Dravidian hurt him so much?"