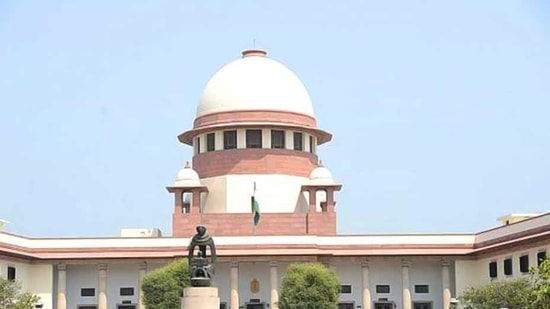 Gymkhana directors move SC against takeover by govt
Challenging the NCLAT's February 15 order, nine directors of the club said in their appeal that "the appointment of administrator destroys the autonomous functioning of a private club without satisfying the threshold criteria for exercise of power under Section 241(2) of the Companies Act."
By Abraham Thomas
, New Delhi
PUBLISHED ON MAR 11, 2021 02:23 AM IST
The directors of Delhi Gymkhana Club, one of the oldest clubs in the Capital have approached the Supreme Court challenging the National Company Law Appellate Tribunal's (NCLAT) order naming an administrator to manage the affairs of a private club.
Challenging the NCLAT's February 15 order, nine directors of the club said in their appeal that "the appointment of administrator destroys the autonomous functioning of a private club without satisfying the threshold criteria for exercise of power under Section 241(2) of the Companies Act."
Section 241(2) of Companies Act states, "The Central Government, if it is of the opinion that the affairs of the company are being conducted in a manner prejudicial to public interest, may itself apply to the Tribunal for an order under this Chapter."
The Club established in 1913 is registered under the Companies Act and holds a perpetual lease over a prime plot of 27.3 acres in the heart of Lutyens Delhi. In 2016, the Club claimed that some disgruntled members filed a complaint with the Ministry of Corporate Affairs alleging mismanagement. This led to an inquiry by the ministry and two inspection reports , the second running into around 4,000 pages. On the basis of this, the ministry approved the filing a petition before the National Company Law Tribunal (NCLT) alleging that the activities of the club were being conducted in a manner "prejudicial to public interest".
NCLT admitted the petition filed by the Union Government against Delhi Gymkhana Club and held that the affairs and management of the private club involved "public interest". In an interim order on June 26, 2020 , it sought constitution of a committee to examine and recommend changes in the character of the club. Both the Club and the Centre moved appeals before NCLAT which led to the appointment of an administrator . The appeals body also dismissed the club's appeal . NCLAT's order was damning. It said: "Under the garb of distinctive character of the club which is a relic of the imperial past, the doors of membership are virtually limited to people having blue blood in their veins thereby perpetrating apartheid and shattering the most cherished constitutional goal of securing social justice and equality of status and opportunity."
In the appeal, the directors , led by Major Atul Deb (Retd) claim that the order passed by NCLAT set a dangerous precedent by allowing government to interfere into the affairs of a private club.
"Governments are not and ought not to concern themselves with the affairs of private member clubs," the petition said.
Topics
Close