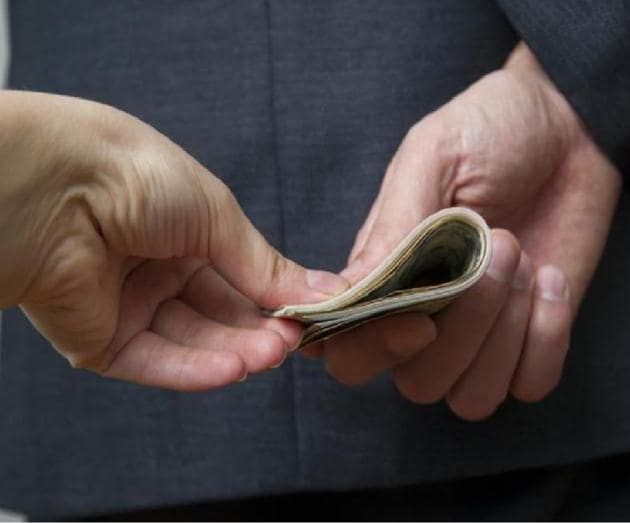 Haryana govt depts drag feet on graft complaints
22 depts have not submitted comments to vigilance dept in 202 complaints despite repeated reminders.
UPDATED ON APR 03, 2018 03:37 PM IST
Twenty two government departments in Haryana have not submitted their comments to the state vigilance department in 202 graft complaints and 'source reports' despite repeated reminders, bringing the spotlight on Manohar Lal Khattar-led BJP government's record on fight against corruption.
Ahead of the April 9 meeting of the chief vigilance officers (CVOs) of over 50-odd government departments that additional chief secretary (ACS-vigilance) Navraj Sandhu will chair, the vigilance department has written four letters in the last three months, seeking replies from the departments about the status of corruption-related complaints, official records revealed.
The town and country planning, urban estate, Haryana Urban Development Authority (HUDA), panchayats, cooperation, urban local bodies, school education, home, revenue, transport, public health, agriculture and industries are among the 22 departments with maximum number of pending complaints.
According to the letters the ACS (vigilance) wrote to the administrative secretaries and the heads of department between March 23 and 30, the vigilance department had been sending "some complaints/source reports" to the departments for their comments.
Reminders regarding the review of pending cases were sent from January 19 to 25 and on February 23. "In spite of repeated reminders no replies have been received. Moreover, the CVOs were directed to send reports but many of them failed to do so," the ACS (vigilance) said in a March 22 letter.
When contacted, ACS (vigilance) Navraj Sandhu said, "There is a delay and we keep pushing...May be some departments have prepared the replies, which they have not sent to us. The objective of the April 9 meeting is to review the pending works and flag the issues."
The delay in filing replies by the departments reminds of the vigilance department's hard-hitting November 2017 communiqué in which the anti-corruption watchdog had officially said the fight against corruption was becoming ineffective with some departments appointing low-rank officers as CVOs.
The vigilance department had asked the departments and organisations to appoint officers of appropriate level as the CVOs, preferably immediately below the heads of department.
The vigilance department had asked that the vigilance enquiries or complaints referred by it and the complaints received by the departments or organisations relating to corruption be supplied to it on quarterly basis in a prescribed pro forma.
"The quarterly returns should be provided to the with effect from the quarter ending December 2017," the vigilance department had said.
In December last year, chief minister Khattar had addressed a day-long workshop of the CVOs in which the challenges before them were discussed.
Government sources say the agenda of the April 9 meeting will be to discuss issues the vigilance department has referred for comments/reports to the respective departments pertaining to the corruption complaints.
Close