Have no suspicion, stop harassing us: Justice Loya's son on his death
Many people are trying to harass the family members and create panic among them, though there is "no suspicion in the minds of the family members" (over Judge Loya's death), the Loya family's lawyer said.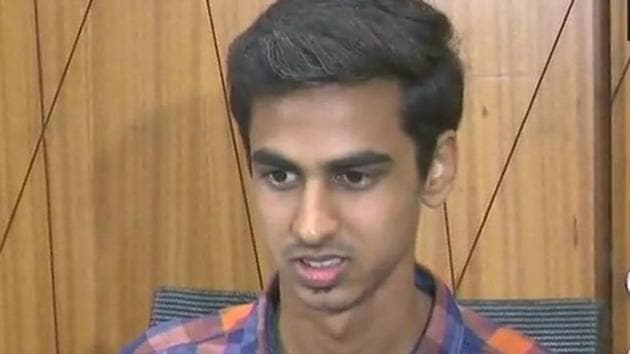 Updated on Jan 14, 2018 11:23 PM IST
The son of special CBI judge BH Loya on Sunday said there was "nothing suspicious" about his father's death and asked the media, politicians, lawyers and NGOs "not to harass" the family.
The 21-year-old Anuj Loya told reporters that judge Loya's death in December 2014 was "natural" and described it as a "sad and private matter".
"We are in pain and request people to not harass us as we do not have any allegations against anyone.. I am convinced it was a natural death," Anuj said two days after four senior Supreme Court justices spoke out against the allocation of cases in the court. One of the judges suggested that the trigger for their press conference had been the constitution of the bench hearing a matter relating to judge Loya's death.
Two petitions have been filed in the Supreme Court for a probe into Loya's death, who died of a cardiac arrest in Nagpur on December 1, 2014.
Anuj said his father's sudden demise had made the family suspicious about his death but they no longer harboured any doubts.
"We have been through a hard time for the past few days reading about some media reports and are going through an emotional turmoil, so I request the politicians, lawyers and NGOs to stop asking about my father's death," Anuj said.
Asked why he was suspicious earlier, Anuj said he was 17 at the time. "I was in emotional turmoil. I did not understand anything."
His lawyer Ameet Naik said there was no conspiracy. "We don't want to be victims of any political issue," he said.
The 48-year-old justice Loya was hearing the Sohrabuddin Sheikh "fake encounter" case in which BJP chief Amit Shah was an accused. Shah was discharged in the case.
Close Story