Hindu bodies, AIMPLB reject Sri Sri's role in Babri parleys
Talks for a possible out of court settlement of the Ram Janmabhoomi –Babri Masjid dispute initiated by Sri Sri Ravi Shankar, founder of Art of Living, seem to have run into trouble at the onset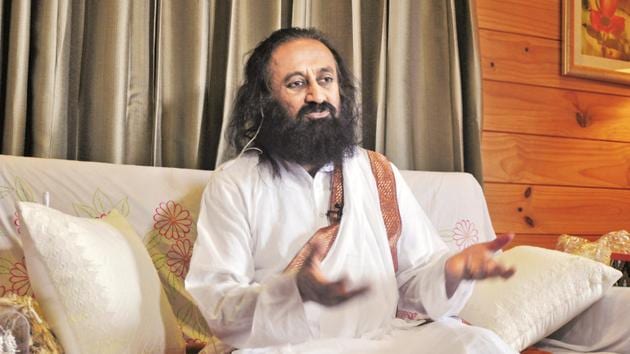 Updated on Feb 10, 2018 10:55 PM IST
Talks for a possible out of court settlement of the Ram Janmabhoomi –Babri Masjid dispute initiated by Sri Sri Ravi Shankar, founder of Art of Living, seem to have run into trouble at the onset.
The all-powerful chief of Ram Janmabhoomi Nyas, Mahant Nritya Gopal Das, Vishwa Hindu Parishad and prominent saints of Ayodhya have refused to accept any 'outside' mediation.
Nritya Gopal Das is the most revered saint of Ayodhya and his opinion is taken seriously by the Yogi government.
The word 'outside' was directed towards Sri Sri Ravi Shankar, who is not a party to the ongoing Ram Janmabhoomi –Babri Masjid title suit case in Supreme Court.
The comments coincide with a similar stance from Muslim organisation AIMPLB which too opposed parleys.
The VHP, which has been spearheading the temple movement for the last three decades, also outrightly rejected the talks.
"Nothing less than construction of Ram temple at lord Ram's birth place in Ayodhya is acceptable. Babri Masjid will not be accepted in Ayodhya," said Sharad Sharma, state spokesperson, VHP.
Mahant Satyendra Das, who has been performing pooja of Ram Lala for the past 25-years at the disputed Ram Janmabhoomi temple in Ayodhya has also expressed his reservations.
"Where the mosque will be constructed? It is still not decided yet. Who will decide this? And whether the new site for Mosque will be acceptable to Muslims or not," said Mahant Satyendra Das.
Close Story
Personalise your news feed. Follow trending topics