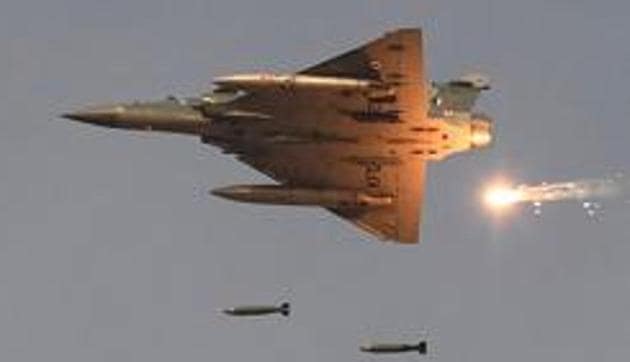 Delhi demands IAF pilot's return as per Geneva Conventions
The rules protecting prisoners of war (POWs) are specific. They were first detailed in the 1929 Geneva Convention and later amended in the third 1949 Geneva Convention following the lessons of World War II.
UPDATED ON FEB 27, 2019 10:40 PM IST
The Geneva Conventions - international treaties that cover the treatment of prisoners - will apply to military personnel such as Wing Commander Abhinandan Varthaman even without a formal declaration of war by India and Pakistan.
On Wednesday, external affairs ministry spokesperson Raveesh Kumar said a MiG-21 pilot was reported "missing in action" while responding to incursions by Pakistani combat jets. The Pakistani military identified this pilot as Varthaman and said he was in custody.
Article 2 of the third of the Geneva Conventions, which applies to prisoners of war, states its provisions cover "all cases of declared war or of any other armed conflict which may arise between two or more of the High Contracting Parties, even if the state of war is not recognised by one of them".
India ratified the conventions in 1950, and Pakistan the following year. The conventions are the body of international laws that regulate the conduct of armed conflict and seek to limit its effects. Article 4 defines prisoners of war as members of armed forces of a party to the conflict who have fallen into the hands of the enemy. Article 5 states the provisions apply to prisoners from their capture to their release and repatriation.
If there is any doubt about the status of prisoners, they will enjoy the protection of the convention until their status is determined by a tribunal.
Article 13, which outlines how prisoners of war must be treated, states any "unlawful act or omission by the Detaining Power causing death or seriously endangering the health of a prisoner of war...is prohibited, and will be regarded as a serious breach of the present Convention". Prisoners cannot be subjected to physical mutilation, must be protected at all times, particularly against acts of violence, and "against insults and public curiosity".
Experts said several videos purportedly showing Varthaman being assaulted by civilians after his capture violated provisions related to exposing a prisoner to "public curiosity".
Under the third convention, prisoners are only required to give their name, rank, birth date and serial number when captured. This is why Varthaman, 38, is seen in videos refusing to answer questions on issues such as his squadron, his mission and the type of aircraft he was flying.
An external affairs ministry statement strongly objected to Pakistan's "vulgar display" of the injured Indian Air Force officer in "violation of all norms of International Humanitarian Law and the Geneva Convention" and demanded his "immediate and safe return". The four conventions of 1949 build on treaties finalised in 1864, 1906 and 1929.
Close