ICHR approves research projects on Hindu dynasties 'ignored' by scholars
ICHR secretary member says historians have written so much about the Mughal period but have ingnored a number of other dynasties.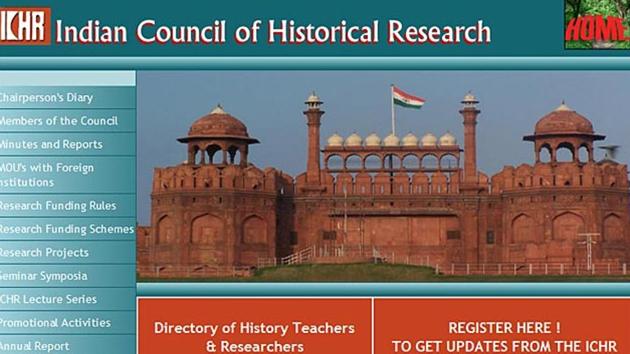 Updated on Nov 01, 2017 11:22 PM IST
The Indian Council of Historical Research (ICHR) on Wednesday approved a number of research projects centered around regional "Hindu" dynasties, with senior officials contending that historians had ignored such history, especially during the Mughal period.
The research project committee of the council approved projects on the Ahom dynasty, which ruled Assam from the 13th to the early 19th century; the history of Indian science and technology; and the Karkota dynasty of Kashmir, especially King Lalitaditya Muktapida, among others.
"We don't have much material on the Ahom dynasty as historians ignored it specifically because they gradually became Hindus. More research should be done on such subjects as they have been left out deliberately. Our historians have written so much about the Mughal period but during that same period, a number of other dynasties were ignored. We want to give them space too. They are actually the real subaltern," said Rajneesh Kumar Shukla, member secretary of ICHR.
Sources said the projects approved by the council will also focus on the Ahom tribe.
The Karkota dynasty is mentioned in the Vedic text, Rajatarangini, and extended to Kerala and Afghanistan.
"He (Lalitaditya Muktapida) ruled for 34 years in the 8th century. The details appear in the Sanskrit text Rajatarangini," he said.
A number of projects on medieval history have also been cleared, including the art and architecture of northeast and southern states.
"Our history of science and technology and scientific achievement, especially before 1835, was unparalleled. We need to highlight that. A number of articles were written in reputed Western journals that credited India for its advancement. But we have not done proper research on such issues," said an ICHR official.
The council is also planning to not commission special projects under which noted researchers and historians are given funds by the ICHR to carry out research on certain topics identified by the council.
It is looking at funding projects based on independent submission by research scholars.
Close Story
Personalise your news feed. Follow trending topics