Five-fold jump in crimes against Dalits in Gujarat, UP has worst record
Jul 22, 2016 12:20 PM IST
Gujarat reported a five-fold jump in crimes against Dalits in 2015 over the previous year, data released by the national commission for scheduled castes shows, giving credence to charges that the community was vulnerable in the PM's home state.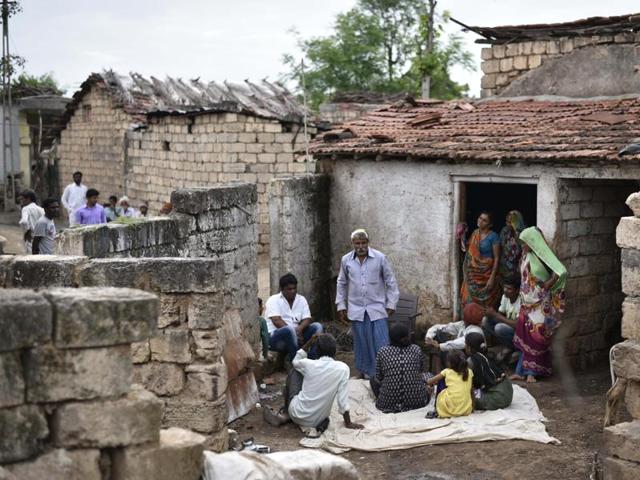 The report comes at a time when Gujarat has erupted in protests against the stripping and flogging of four Dalit youth by a cow vigilante group in Una district for allegedly skinning a dead animal.
The state reported 6,655 cases of atrocities against scheduled castes, figures circulated for a review meeting on Thursday show. Uttar Pradesh tops the list of states with 8,946 cases.
Gujarat, however, had the highest rate of atrocities against Dalits in 2015. It recorded 163 crimes for every 100,000 SC population, compared to 43 for Bihar.
These figures will give fresh ammunition to the Opposition, which has in Parliament targeted the Centre for growing violence against Dalits and minorities. The main opposition part, the Congress, has accused the Modi government of unleashing "social terror" in the country.
Another BJP-ruled state, Chhattisgarh, also shows a spurt in crimes against the scheduled castes. Around 3,000 cases of atrocities against Dalits were registered last year.
The agenda notes for the meeting to review the implementation of safeguards for Dalits flagged the figures to the two states, pointing that the sudden increase in respect to Gujarat and Chhattisgarh was "abnormal". In 2014, Gujarat had reported 1,130 such incidents and Chhattisgarh 1,060.
"It can be seen from the analysis... that Rajasthan, Uttar Pradesh, Bihar, Gujarat and Chhattisgarh are the states that deserve special attention," the document said.
Uttar Pradesh, Rajasthan and Bihar account for nearly 40% of all reported crimes against members of the schedule caste community in 2015.
Addressing the meeting, social justice minister Thaawar Chand Gehlot said there had been a rise in cases of atrocities against people of reserved class.
"We feel such incidents should not happen. It is a matter of concern for us. If at all such cases happen, states must ensure speedy and prompt justice to victims," the minister said.
Read | 'Cultural practices of caste-Hindus obstructing justice for Dalits'
Read | Old enmity behind flogging of Dalit youths in Una: Fact-finding team