India may allow women haj pilgrims over 45 years to travel without male guardian
Reuters, Mumbai |
Reuters
Oct 30, 2017 05:32 PM IST
Nearly half of an estimated 170,000 pilgrims who went for the annual religious celebration in Saudi Arabia from India this year were women, officials said
Women over the age of 45 and travelling in groups of four will be able to go for the Islamic haj pilgrimage without a male guardian next year, if the government adopts proposed reforms.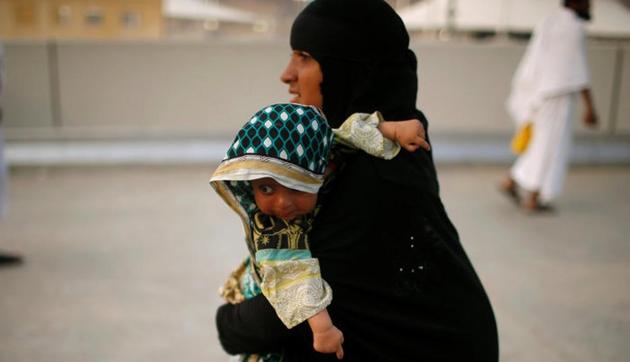 Women meeting these criteria will no longer have to be accompanied by a mahram, or close male relative, such as a father, husband, brother or son, a government-appointment panel recommended in the country's first haj policy review.
"The mahram rule was there from the very beginning for women - in case they face any difficulty while travelling, it can be taken care of," said Maqsood Ahmed Khan of the Haj Committee of India, a government body which organises the pilgrimages.
"This (dropping of male kin) is an important recommendation," the chief executive told the Thomson Reuters Foundation.
Nearly half of an estimated 170,000 pilgrims who went for the annual religious celebration in Saudi Arabia from India this year were women, officials said.
The panel of bureaucrats and intellectuals was appointed by the ministry of minority affairs to review India's haj policy for the first time.
Officials from the ministry, which will decide whether to adopt the recommendations, were not available for comment.
The policy would cover the next five years from 2018 and is in line with Saudi Arabia's haj requirements.
Women's rights campaigners welcomed the proposal but said it did not go far enough.
"Muslim women are travelling across the world independently," said Noorjehan Safia Niaz, founder of Bharatiya Muslim Mahila Andolan, which campaigns for Muslim women's rights and won a ban on an instant divorce law in August. "While this is a good decision, the restrictions on age and group size should go."
If the new rule is implemented, solo women will no longer have to pay private tour operators to provide them with a mahram for a fee of Rs 10,000 ($153.29), campaigners said.