India's hair-raising urban myths: From the monkey man to child-eating wolves
At least 90 cases of mysterious hair chopping have been reported from across north India since June. Experts blame mass hysteria and say that this is not the first such incident where people have been terrorised due to an 'urban legend'.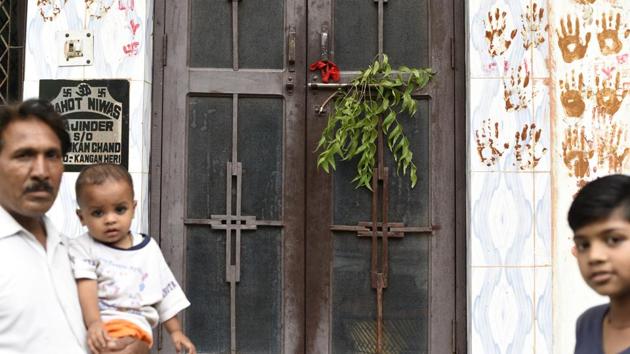 Updated on Aug 04, 2017 01:55 PM IST
After Rajasthan and Haryana, multiple cases of mysterious hair chopping have been reported in Delhi too. Women in at least four Delhi villages have complained that their braids were cut by someone without their knowledge.
There have been reports of at least 90 cases from Rajasthan, Haryana, Delhi, Uttar Pradesh and Punjab since June this year. Though rumours have it that something 'supernatural' is causing the braids to be snipped off, psychology experts blame mass hysteria.
As the hair chopping takes the status of an urban legend, here's a list of other 'unexplained' incidents in India that tested people's faith, spread scare in cities and even led to deaths in some cases.
The Monkey Man
In 2001, dozens of Delhi residents reported being terrorized by a black 'monkey-man' who would allegedly bite and scratch people before disappearing. The belief in the monkey man was so strong that two men had even died after jumping from balconies to escape the creature. The creature disappeared into legend as the sightings slowly reduced. Dilli 6, a 2009 film by Rakeysh Om Prakash Mehra, has a subplot on the same monkey man.
Muhnochwa (Face Scratcher)
In 2002, people in eastern Uttar Pradesh reported spotting a light-emitting flying object that would attack them at night and scratch their face. Many referred to it as the 'muhnochwa', a Bhojpuri word that loosely translates to 'face scratcher'. At the height of the panic, people went off streets after sundown. Scientists from IIT Kanpur were roped in to investigate the event, and they ruled out the existence of any such creature. The closest explanation, they said, could have been sightings of ball lightening, a rare meteorological phenomenon.
The Milk Miracle
In 1995, the unexplained phenomenon of Ganesha idols consuming milk originated in Delhi. A man offering milk to a Ganesha idol in a temple in south Delhi was the first to claim that the milk disappeared from his bowl. As the news spread across the world, many people claimed to have experienced the same 'miracle'. In Delhi, meanwhile, the sale of milk shot up and traffic jams were reported outside many temples as people queued up to offer milk to idols.
Wolves of Pavagada
In 1983, a quiet small village Pavagada in Karnataka hit the headlines after the mysterious death of five young girls. Some alleged that it was a wolf-like animal that took away the children at night when everyone was sleeping. Others suspected it to be a case of ritualistic sacrifice by a tantrik. According to news reports, all the children who went missing were girls.
The Stoneman of Kolkata
In the summer of 1989, 13 people were murdered over six months in Kolkata and all of the victims were hit on their heads with a heavy stone. The victims were homeless, pavement dwellers and were killed while they were sleeping in dimly lit areas.
It was not clear if the murders were done by one person or a group of people but the events led to people calling the alleged killer by the name of Stone-man. None of the victims could be identified as no one came forward to claim their bodies. Most of the killings were in central Kolkata, adjoining the Howrah Bridge.
Hammerman in Delhi
Residents of Baljeet Nagar and Ranjeet Nagar in west Delhi found themselves living in fear of a 'hammerman' for over two years. Residents reported cases of women being attacked in the early hours by the mysterious hammerman even though police had denied the rumors. Other incidents of attacks and murders in the slum cluster over the past two years made many people believe there was a psychopath killer in their midst.
Close Story