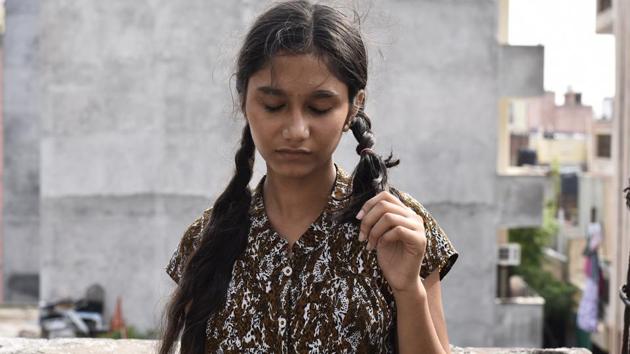 Panic spreads after nine more cases of hair chopping reported from Delhi
In Mayapuri, a woman and her daughters claimed that their braids had been chopped when they were asleep. A Rohini resident claimed that she fell unconscious after listening to a song and woke up to find her hair chopped. A woman in Pandav Nagar said that her hair were cut after she fell unconscious
PUBLISHED ON AUG 03, 2017 11:25 PM IST
Nine fresh cases of women complaining about a mysterious figure chopping their braids came to fore on Thursday from six areas across the Delhi.
In the first case, reported from Mayapuri in west Delhi, a 37-year-old woman, Monika and her three daughters —aged between 10 and 17 — complained that their braids had been chopped while they were asleep. Monika stated that she woke up to go to the washroom around 3am and realised that her braid was missing. She immediately returned to her room to find the chopped braid lying on the pillow in her room.
"Monika then raised an alarm and started crying. We all woke up. She asked us to check the hair of her daughters who were asleep in the other room. We were shocked to see that their braids had been chopped off as well," Sapna, Monika's sister-in-law, said.
She added, "We all live together in the same house and I myself locked down the entire house before retiring for the night. It is impossible for any one to have entered, leave alone an animal. Till yesterday we were discussing the cases of braid choppings that were happening across the city. Today it happened at our house. When we asked Monika if she saw someone, she said that she did not even realise when it happened."
Later, a woman from Rohini claimed that she started hearing a song at 3am on Thursday. As she tried to figure out where the song was coming from, her head started to ache and she fell unconscious. When she regained consciousness, she found her braid lying next to her.
In a similar case reported from Pandav Nagar, a 50-year-old woman complained that she experienced the presence of a 'heavy figure' inside her home and had a severe headache at 11:30am on Thursday, after which she fell unconscious. She complained that she woke up to find that her hair had been chopped. "We have no idea who is doing all this but this is very scary. We are terrified to even step out of the house these days," a woman from Pandav Nagar said.
In another case reported from Kapashera, a 53-year-old woman complained that she fell unconscious in her bathroom as she went to take a bath and when she woke up, her hair had been chopped. In Najafgarh too, a similar case was reported where a 43-year-old woman alleged that her hair were chopped off by someone while she was asleep.
No police case have been registered in these matters so far but inquiries have been initiated.
Close