Jaishankar is spot on, Pakistan targeting India with terror and radicalisation
Jan 10, 2023 09:06 AM IST
Data indicates that the majority of India's internal security situations are being sponsored by Pakistan, which itself is begging alms from the world for its economic survival.
Even though civilian fatalities fell down in 2022 by 13.5 per cent as compared to 2021 and the security forces response increased in similar comparison, data shows that Islamic radicalisation is increasing in India and is principally being fuelled by proscribed groups in Pakistan and Bangladesh.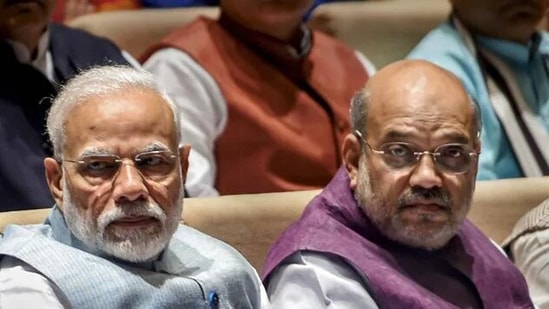 Although Pakistan's economy has hit the rock bottom with forex reserves at USD 4.5 billion, double digit inflation and weak currency, the deep state of the Islamic Republic is hell bent on creating internal security situation in India rather than recover from the economic abyss.
Inputs reveal that Rawalpindi has activated all the Pak-based terrorist groups in Kashmir, has dramatically increased weapon supplies through drones, sending consignments of Afghan heroin to fund terror in India and even funding construction of mosques and madrassas within five kilometres of India-Nepal border.
While the security scenario in Jammu and Kashmir improved in 2022 with 261 fatalities (33 civilians, 30 security forces and 198 terrorists) as compared to 278 in 2021 (37 civilians, 47 SF personnel and 194 terrorists), Pakistani deep state is actively supporting the terror network in the UT with the help of high profile Pak prisoners in J&K jails. Of the 194 terrorists neutralized by security forces in 2021, 20 were Pakistanis. This number increased to 56 out of 198 terrorists killed in 2022.
While Pakistan based terror groups like Lashkar-e-Toiba, Jaish-e-Mohammed, Hizbul Mujahideen and Al Badr Mujahideen were active in the Valley in 2022, the Pakistani deep state has spawned new groups like The Resistance Front, Kashmir Freedom Fighters, People's Anti-Fascist Front, JK Ghaznavi Force, ULF of J&K. Mujahideen Ghazwatul Hind, Kashmir Tigers, and Kashmir Jaanbaz Force to radicalize as well as terrorize the local populace.
Apart from activating former terrorists like Mushtaq Ahmed Zargar, Sajjad Shahid, Bilal Beg in Pakistan to target the Valley, Rawalpindi is giving tacit support to Kashmir centric branches of pan-Islamic terror groups like Islamic State and Al Qaeda.
While the February 24, 2021 ceasefire agreement on Line of Control (LoC) seems to be holding, there has been no let up from the Pak side to infiltrate terrorists across the border with BSF unearthing no less than five tunnels in 25 months ending December 2022 in the Samba-Kathua axis. There were 27 infiltration attempts reported in 2022 as compared to 16 in 2021.
Apart from infiltrating terrorists from across the borders, Pakistan is supplying weapons and explosives using drones to terrorists in J&K and Punjab to create an internal security situation. There were as many as 268 drone sightings along the Indo-Pak border till November 30, 2022 as compared to 109 in 2021, 49 in 2020 and 35 in 2019, all within the range of two to ten kilometres of the international border. The BSF shot down 16 such drones in 2022.
Pakistan watchers say that JeM's operatives Kashif Jan (main accused in 2016 Pathankot air base attack), Abdul Manan, Qari Zarrar are launching drones from Shakargarh sector to drop weapons in Samba sector. LeT's Saifullah Sahhid Jutt is the principal player of drone weapon droppings along the international border.
While radicalisation activity of Islamic State, Islamic State of Khorasan Province and Al Qaeda has increased in Indian hinterland with NIA arresting a number of their followers, the pan-Islamic groups are spreading venom through literature and pamphlets while radicalising youth online. The June 2022 Udaipur beheading revealed the expanding footprint of Karachi based Dawat-e-Islami in India with the accused being part of several Pakistan radical chat groups.
On the eastern front, proscribed terrorist groups like Jamait-ul-Mujahideen Bangladesh, Ansarullah Bangla Team, Jamaitul Ahle Hadis Andolan are actively propagating radical Islamist ideologies in West Bengal, Jharkhand, Delhi and Mumbai. Bangladesh based Ansar-ul-Bangla is planning to form three units in India—Madu (cadres with basic jihad training), Ikhwan (recruiters and fundraisers) and Tafia Jamaat (decision makers based in a madrassa in Saharanpur in UP).
With the Indian enforcement agencies recovering no less than 640 kilograms of Afghan heroin being trafficked by known Pak smugglers in 2022, the Pakistani drug-terror nexus has been strengthened with India emerging both as a destination and route for global drug mafia.
Besides, the Pakistani deep state is behind the rise of Sikh radicalization by funding separatists based in Lahore, UK, Canada and Germany. External Affairs Minister S Jaishankar is spot on when he said this month in Austria that Pakistan is the epicenter of global terror with India on its cross-hairs.