Jaishankar lauds Indian diaspora successes, says 'clear that the global demand…'
Jan 10, 2023 04:44 PM IST
Speaking at the 17th edition of the Pravasi Bharatiya Divas Convention, Jaishankar the countribution and achievements of the Indian diaspora have earned them an "enviable reputation in their respective societies."
External affairs minister S Jaishankar on Tuesday lauded the Indian diaspora for demonstrating exceptional qualities of dedication and commitment in several fields and said the global demand for Indian talent will only increase with time. Speaking at the 17th edition of the Pravasi Bharatiya Divas Convention, Jaishankar the countribution and achievements of the Indian diaspora have earned them an "enviable reputation in their respective societies."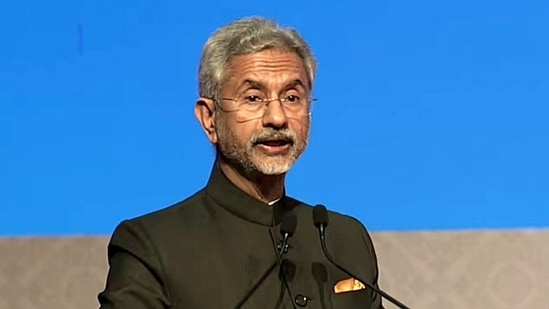 "They are not only harbinger of change in their own worlds, but regarded as an authentic connection to that in India. Each of them has done us proud and the awards being presented today are a reflection of that sentiment," the minister said, referring to the Pravasi Bhartiya Samman Awards that will be conferred to successful overseas Indians.
"From the discussion during this convention, it is clear that the global demand for Indian talent, skills, products, services and practices will only increase with time. So do will mobility and migration felicitated by the initiatives that the Modi government is taking with various partners," he added.
"This convention takes place as we celebrate Azadi ka Amrit Mahotsav and enter the Amrit Kaal. It is time to recognise the sacrifices and achievements of the past even as we prepare for the ambitions of the future."
Pravasi Bharatiya Divas (PBD) Convention is the flagship event of the Government of India that provides an important platform to engage and connect with overseas Indians and enable the diaspora to interact with each other. Since 2003, a total of 269 Pravasi Bharatiya Samman awards have been conferred. This year's awards ceremony aims to recognise the achievements of 27 such remarkable persons from Indian diaspora and acknowledge their successes.
On the sideline of the Convention, Suriname President Chandrikaprasad Santokhi and Gyyana President Mohamed Irfaan Ali will call on the President. Chandrikapersad Santokhi is the special guest of honour at the Convention.
Topics